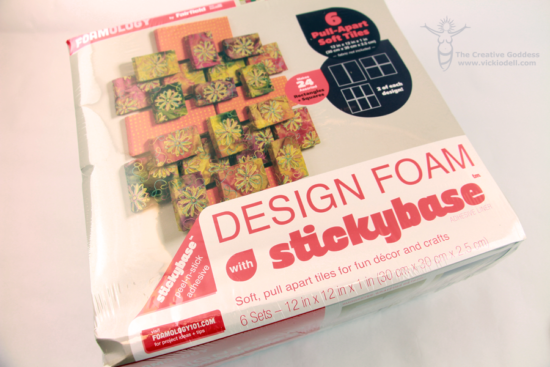 Creating a spot of color for your walls doesn't get much easier than this Foamology wall art project. Foamology is a product by Fairfield World  made of foam, with a sticky surface on the back. It's an inch thick and perforated. You can pull it apart at the perforations to create any size or design that you want.
I saw this product used in a blog hop with other CHA designers and I was intrigued and asked if I might have some to create with.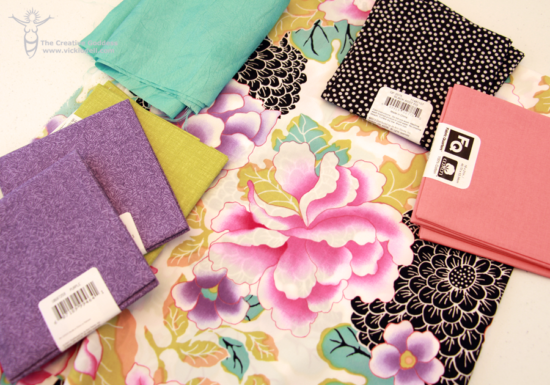 I have to say that this is a great project for using up fabric scraps or to create wall art that goes perfectly with the colors in a room.
I originally chose the coral fabric on the right side but when I actually put the wall art in the room it didn't quiet work. There is nothing else in that room even close to that color.
So easy peasy, I pulled out the coral and replaced it with pink.
It is really easy to cut the fabric and then tuck it down in the perforations. I used a bone folder from my paper crafting supplies to gently push the fabric in the perforations without damaging the fabric.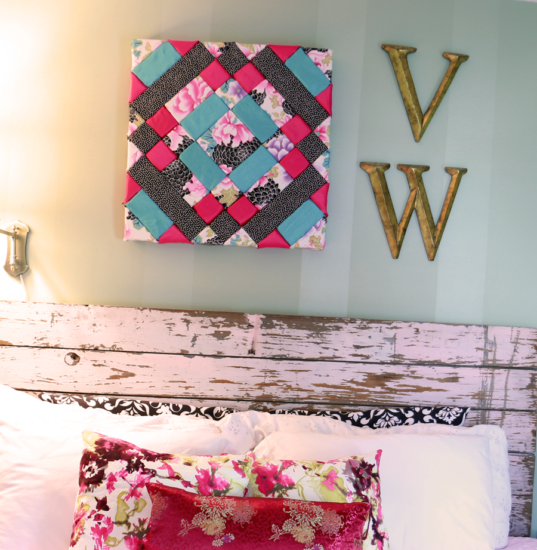 And just because I needed more of that pink in the room I whipped up three toss pillows for the bed using pillow inserts also from Fairfield World.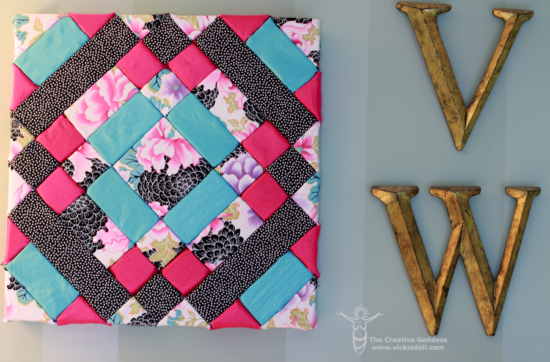 Now I just need to paint the room. It's been a few years and I'm so over that sage green color.
Just from looking at this photo what color would YOU paint the room? I'd love to see your ideas in the comments below.
Disclosure: Product(s) provided by Fairfield World – all opinions are 100% honesty and entirely my own.