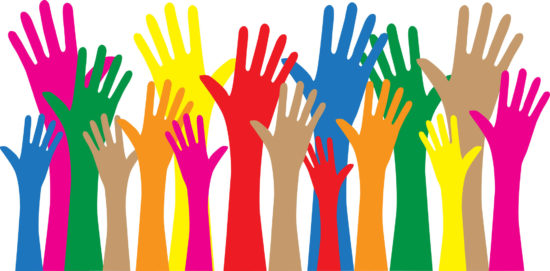 This is a hard post for me to write but I'm afraid to NOT write it. I know that some of you will disagree with me and some may never come back to visit again. Yet, I can't NOT write this post because I care too much.
You see, I'm watching bloggers, marketers and social media "celebrities" who are "staying on brand" by not speaking out. Staying on brand and not rocking the boat. But I'm watching them and thinking. How can you just sit there? How can you NOT say anything?
And then I think about you at home or the office reading this. I think about women reading this while waiting for kids at dance and women who are looking for a fun craft idea. And I think about who you are.
Not all of my readers are female. Or white. Or Christian. But the crafty and hobby industry is HEAVILY white and Christian. You might just be assuming I'm another Mormon mommy blogger because I haven't said anything. And you might feel that I don't care about you.
The truth is that I do care about you.
If you are wealthy, poor, or somewhere in between. Christian, Muslim or Jew. Straight, gay or trans. I care. I don't care if your family has been in the country for generations or if you arrived just yesterday.
You should be allowed to live where you want, worship as you desire and love who you love.
And I can't sit back and be quiet about all that's going on because I don't want you to think that I don't care. Because I do.
You see, I'm lucky. And I know it.
I'm white, middle aged, cisgender, and I have a roof over my head and food to eat. I can travel most places without issue and shop without anyone watching my every move.
That's a lot more than some can say. 
I care that you get the medical care that you need. That you can go home to another country to visit your mother and come back here to work and join your spouse and kids at HOME.
I care that you've been living in this country, you abide by the rules, started a family, and now have to worry about being forced to leave.
I care that you want to worship in the tradition of your family in peace and quiet.
I care that you have more melanin in your skin, and to some, that makes you "less than." I know that hurts you and it makes me sad.
It's called empathy. And compassion. 
I care about doing the right thing.
I care about diversity. 
So I'm speaking up. Going "off brand" as it were.
I will march. I will donate. I will speak out. I will write, phone and boycott. I will do all I can with my limited resources and big mouth to make sure that compassion and empathy rule the day. Not fear and hate.
I care about you. ♥