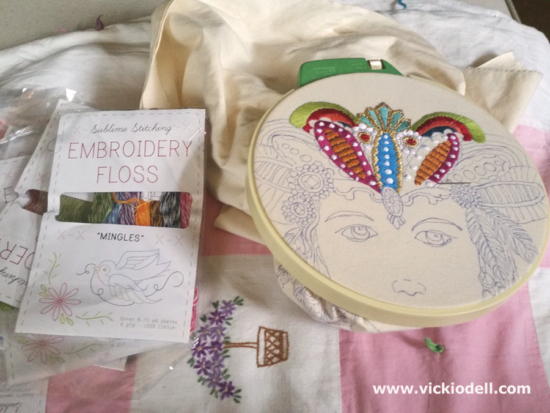 I don't know about you but generally speaking I don't find adult coloring pages at all relaxing. In fact, they make me feel rather tense. I'm not sure if it's because the areas to color are so small or if there is just too MUCH to them but they make my little monkey brain go all spastic. This Embroidered Bohemian Woman though, she came along at the right time. And, as you can see, I didn't color her in the usual way – I embroidered her.
So picture this, a strong feminist woman watching the election process unfold last fall and feeling all of the feels that went along with it. Coloring wasn't gonna cut it when it came to processing all that was happening.
Stabbing something 1,000,000 times is just what I needed! 
So I transferred an image that had been published in one of the Somerset magazines onto two layers of muslin and I pulled out my floss from Sublime Stitching along with a few random silk and metallic threads I had on hand to add some shimmer.
And I stabbed my way through the election.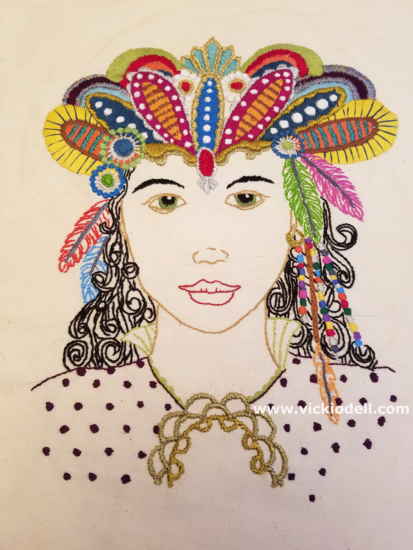 I thought often of Arya Stark and her little sword she named Needle.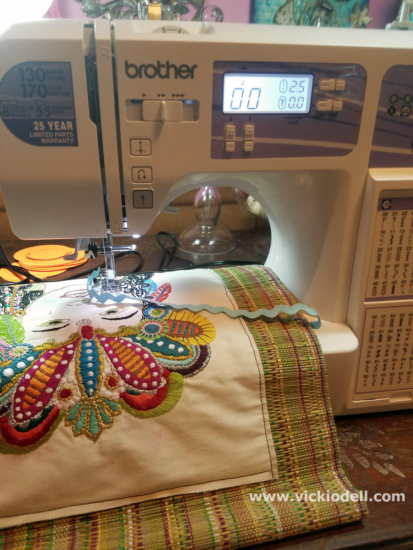 Once I had the image embroidered I gathered up some random supplies. My new Brother sewing machine I got for Christmas, a bamboo placemat, some ric rac and other trim and proceeded to stitch the piece to the placemat.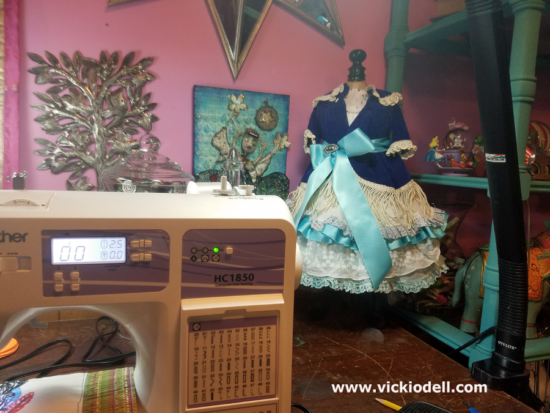 This spot in my studio is a favorite!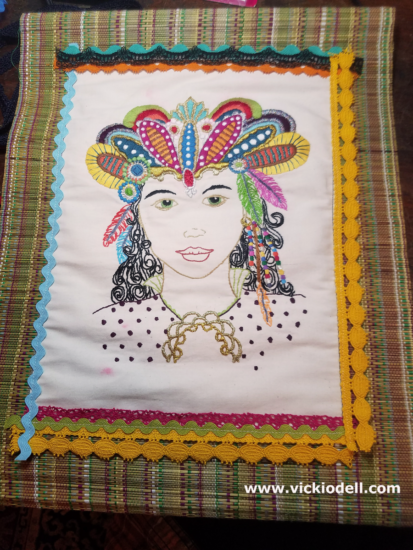 I'm not crazy about the way the fabric wrinkles around the edges but that's the way it is. Also, when I hand washed the piece some of the red silk thread bled out but I'm gonna have to be OK with that bit too.
I sewed a pocket along the top of the placemat and ran a small piece of dowel through it. She's hanging upstairs in the hallway now.
And I've started stabbing another piece.
Because… well, just watch the news and you'll understand.