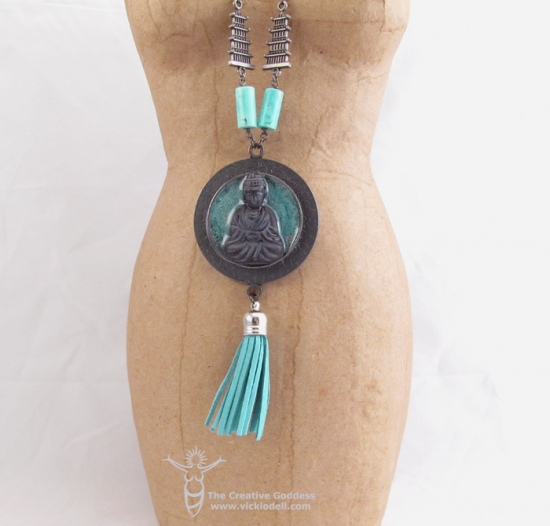 Here is a tip… from me to you.
When you wait until the night before a trip to make jewelry – especially if said jewelry involves a pouring of ICE Resin – you won't have much time to create the rest of the piece before being whisked off to the airport.
Just so you know.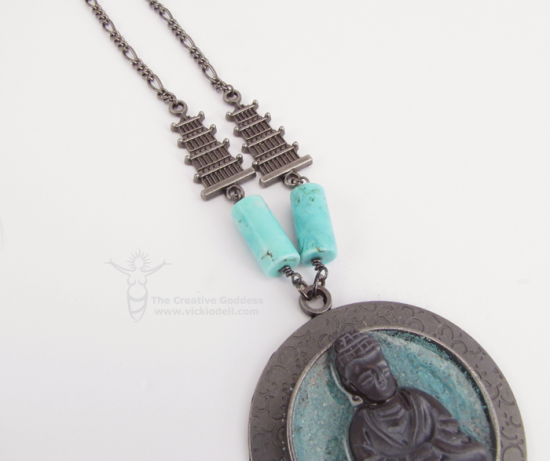 All the same, I'm pleased with how this ICE Resin Buddha Necklace turned out.
Supplies:
Bezel
ICED Enamels – Turquoise
ICE Resin
Buddha – Michael's (I think)
Suede Tassel – Dazzle-It
Turquoise Beads – Michael's
Pagoda Links – Michael's
Chain
Clasp
Jump Rings
Wire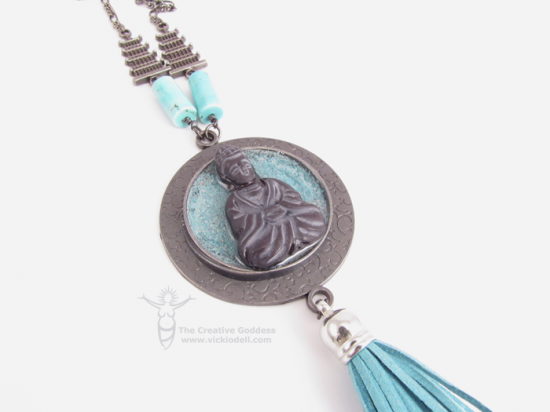 Directions:
Put turquoise ICED Enamel in the bezel and heat set.
Place the Buddha into the cooled bezel.
Mix ICE Resin.
Fill the bezel and set aside to cure.
The next day:
Attach the tassel with a jump ring.
Create a wire wrapped loop on each end of the turquoise beads.
Attach to the Pagodas and to the bezel with jump rings.
Attach chain to the jump rings.
Attach clasp.
Feel free to skip the part where you throw clothes into a suitcase and rush out the door to get to the airport on time.