Do you have a big meeting coming up, a conference, or even an opportunity to meet a new group of friends? Are you a bit nervous about it and want to put your best foot forward? Maybe you have a job interview or even just a big day at work. Are you getting married, thinking about the new year or even simply trying to eat healthier? First day of school, having a baby, driving a long distance, visiting with family – the list could go on for days.
An intention pouch may help. 
What is Intention?
Intention is focused thinking on what you want – as opposed to what you don't want (worry).
Intention is the opposite of worry.
Worrying is like praying for what you DON'T want. Intention is praying, thinking about and concentrating on what you DO want. Setting intention is a powerful tool to help you move closer to your goals.
I started creating these little intention pouches when I had big, big, HUGE occasions coming up. A trade show, new year, and cancer treatment were all reasons for me to create and fill an intention pouch.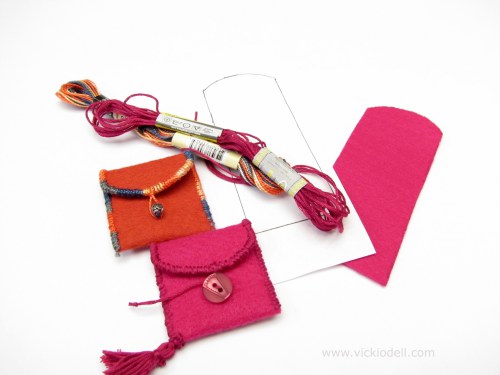 The idea was to write on a little strip of paper what I intended to accomplish during the event and keep my Intention Pouch in my pocket. It worked so well the first time I tried it that I kept using it.
It worked so well that when I facilitated an "Artists Way" workshop we made these the very first night of class to help everyone focus on what they wanted to get out of the 12 week workshop.
Here is how you can easily make one for yourself.
This post contains some affiliate links for your convenience. Click here to read my full disclosure policy.
You'll Need: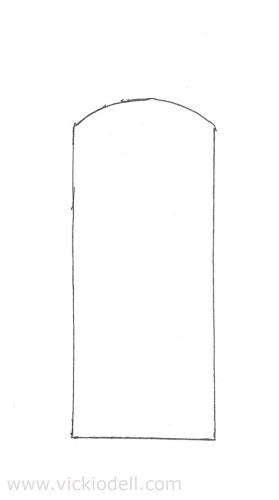 Print out the pattern above and cut it out. Trace the pattern onto the felt and cut out.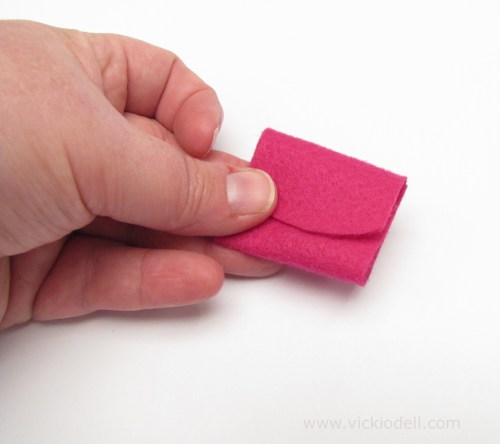 Fold the felt into thirds as shown above. Fold up the bottom and then fold over the rounded end to create the flap for the pouch.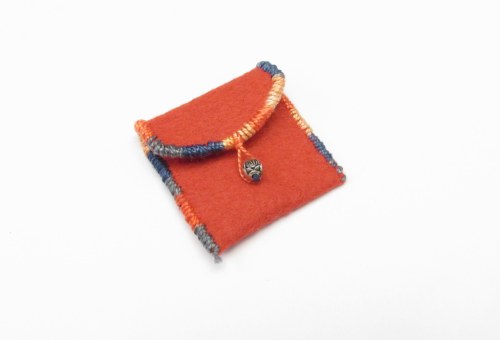 Starting at a corner stitch up one side (through two thicknesses of fabric) across the rounded flap and then down the other side sewing the front and back together.
Attach a button or bead to use as a closure and then add some floss to the center of the flap to wrap around the bead or button to secure the pouch closed.
I love the way the variegated floss looks on this one!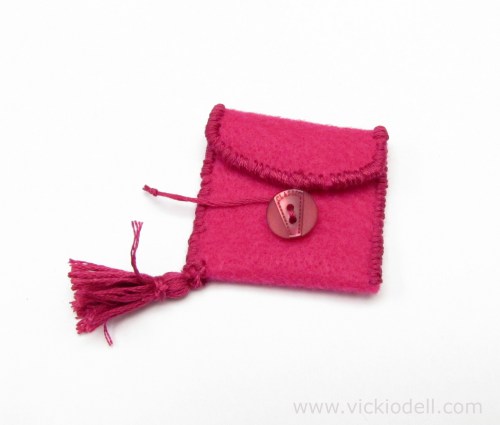 I got a little fancier with this one and created a little tassel with the embroidery floss.
What big occasions do you have coming up that might be boosted by an intention pouch? I'd love to hear what you have going on in the comments below.