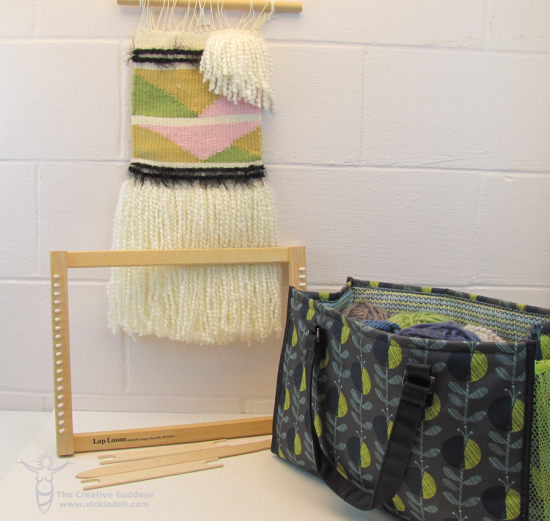 I probably need another new craft fixation like I need a hole in my head. Don't we know that I already have too much stuff and too many passions?
Actually, I don't think there is any such thing as too many supplies or too many crafts. So yeah, why  not take on another?
My friend Kim must feel the same way. First, she got me hooked on kayaking and now weaving. She's super passionate about both and I've got to say, I'm HOOKED. On both.
I've even gone out kayaking in the past couple of weeks. As long as the temperature is above 50° and the wind isn't blowing too hard you will likely find me out on the water at some point.
And then the weaving.
I ordered this Harrisville Designs Lap Loom a few months ago and watched the Weaving for Beginners classes over on CreativeBug. In the video lessons Annabel Wrigley actually makes her own loom but I didn't want to go that route. As usual I've been pretty crunched for any kind of personal creative time the past few months.
When Warren and I went away for a long weekend to the house in the Poconos I packed up my loom and some yarn and took my weaving on the road. It was exceptionally portable!
I used yarn I already had on hand and figured that if I didn't like weaving I would have used up yarn that was just lying around taking up space anyway. I wouldn't be out big bucks for new yarns and fibers.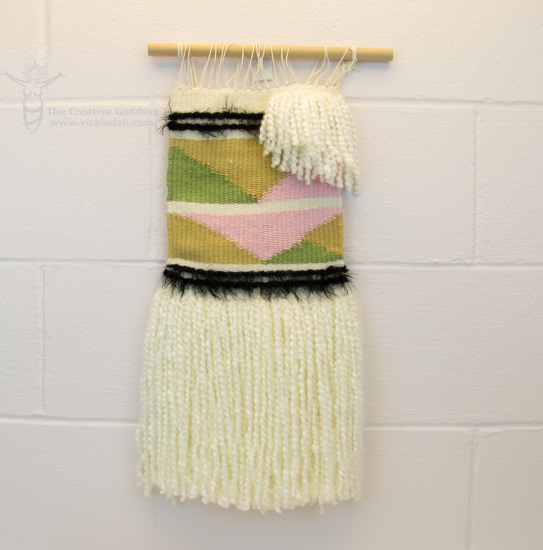 And finally, I finished my first piece a couple of weeks ago.
Yes, it's a little wonky but it hey, it's my first. It was great fun to create and I find weaving to be very relaxing. I think I tied the ends off too tight and that's why it bunched up a little. I'll know better for next time. I love the fringe on the bottom and the slanted fringe near the top. It makes me want to reach out and touch the piece.
I've already bought fibers for another project and my wonderful husband bought a different loom (Schacht Cricket Loom 15″) for me for my birthday last week and I can't wait to get started on that one!
Afterall, it's getting pretty cold here and I have to do something!
What new crafts have you tried lately?