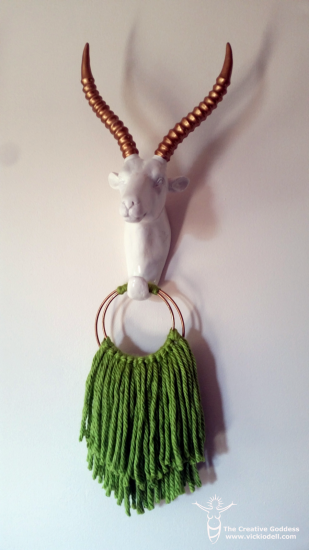 Fiber art of all kinds is a hot trend right now. All colors, shapes, sizes and configurations. If you've been looking at some of the fiber art on Pinterest like I have you might think that you could never, ever make something similar. But I have a super basic project for you today that will help you get started. Hopefully, once you get going you'll see how easy it really is.
Just don't blame me if you find yourself stopping by the local yarn shop more than usual!
This post contains some affiliate links for your convenience. Click here to read my full disclosure policy.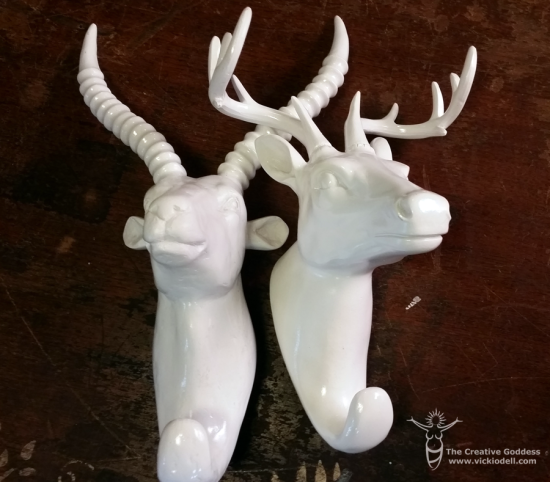 First things first. How to hand it when you are finished. I found these two critter heads one afternoon while browsing through HomeGoods. I had NO IDEA what I was going to use them for (but I was collecting stuff for a future gallery wall) but I knew they had to come home with me.
I found some really cool similar ones here that will work great!
As you probably notice, they got a little dressed up after they came home with me. I couldn't handle so much white.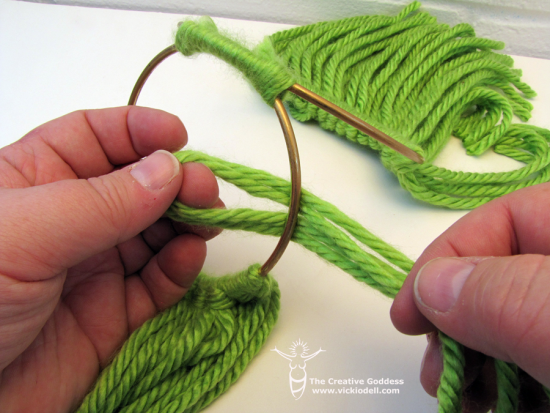 For the fiber art bit I found two brass rings in the macrame section of the craft store. One is slightly smaller than the other.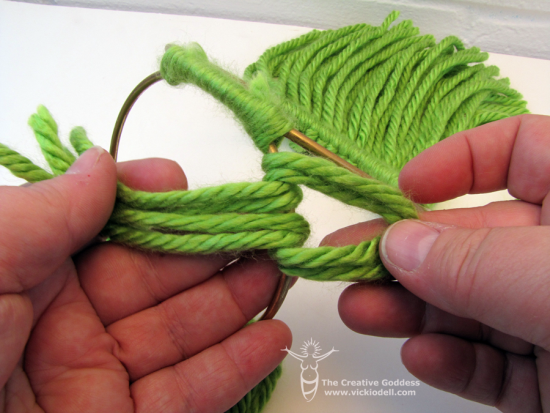 I cut several lengths of chunky yarn to about 12 inches and then tied them onto the brass rings like in the photo above. It took nearly a full skein for this project.
I grabbed two strands yarn and folded them in half. Then I put the two ends through the loop created by the fold and looped it over the brass ring.
I just kept going until I thought I had enough.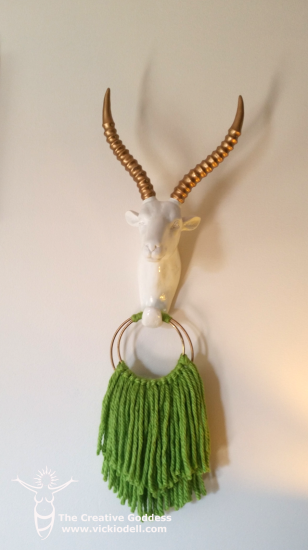 I placed the smaller brass ring on the larger one and wrapped yarn around the top to bind the two together. A little dab of glue will hold the ends in place nicely.
The easiest way to trim the bottom is to use very sharp scissors and hang it on the wall. I tried trimming while holding the whole thing but I couldn't get good straight lines.
And there you have it, a super easy bit of fiber art.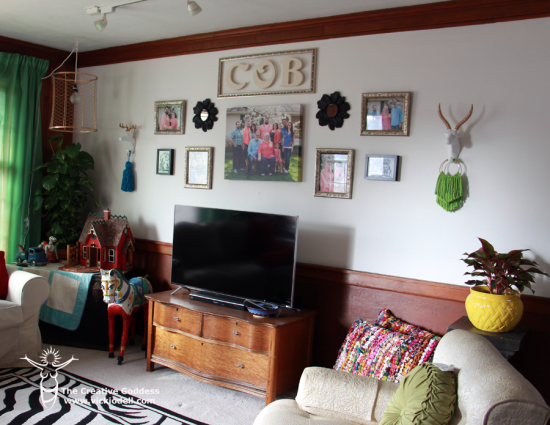 And for the other animal head? Just a great big, giant tassel.
Are you in love with the fiber art trend?