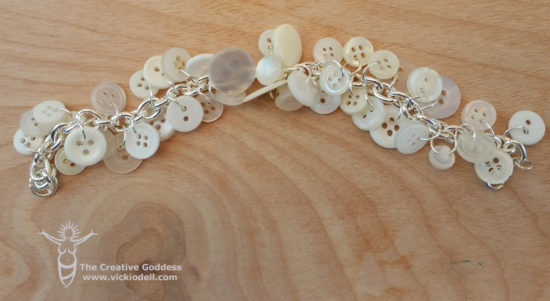 I'm excited to share that I am now teaching craft and art classes in Akron (Ohio)! I will be traveling between 4 different city Recreation Centers teaching one class or more a month. I will try to post my monthly schedule here for local people to see and you can also view all of the fun things going on in Summit County at summitcountycalendar.com.
And before you ask…
Yes, I DO work for Parks and Rec.
No, it's NOTHING like the show. Haha!
I will be teaching the button bracelet (You can see my YouTube video here.) project in Ellet and Kenmore.
Ellet Recreation Center – September 5th – 6-8pm 
Kenmore Recreation Center – September 8th – 6-8pm
All supplies and tools provided. Cost is $10 per bracelet – If you have special buttons you would like to use please bring them. Please bring reading glasses if needed. Finished projects will vary.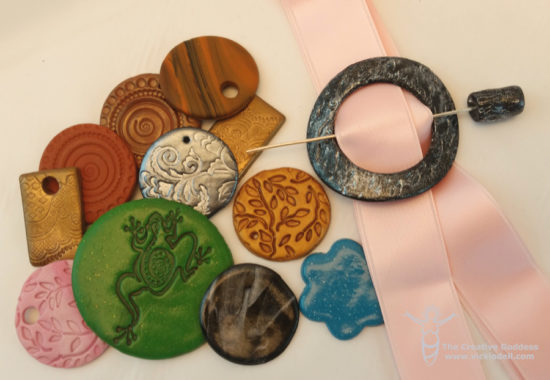 I will also be teaching a very basic Polymer Clay Jewelry Class in Reservoir Park and Northwest Rec Centers
Reservoir Park – September 1st – 10-12am
Northwest Recreation Center – September 21st – 6-8pm
In this class we will make a few pendants, scarf slides or other pieces of your choosing. Each participant will get 4 sections of clay to create with. All supplies and basic polymer clay instruction are provided. Cost is $10.
I hope that if you are in the area that you will join me for some fun crafting evenings. I also have some Open Craft Studio time and a Mystery Craft one or two times a month. You can click on the Summit County Calendar link to check those out.
So now I have to ask, if you were going to take a craft/art class that cost around $10 what would you want to learn?