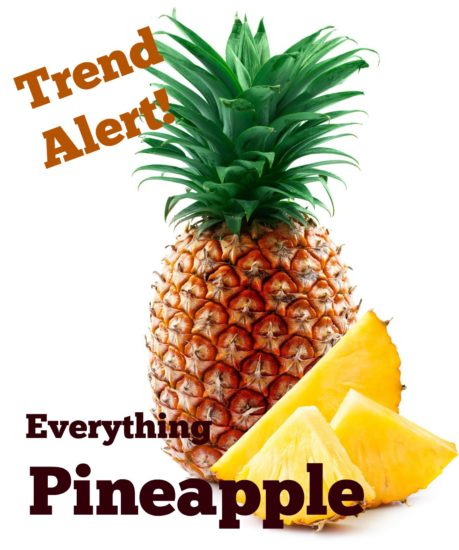 Pineapples are EVERY WHERE these days. Seriously. Everywhere and in every size and color imaginable. I saw the coolest pineapple tumblers on Instagram the other day and now I can't find them. Drat!
Pineapples are so prevalent that when I decided to share some of my favorite things with you I had to break it down into three sections!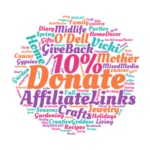 This post contains some affiliate links for your convenience. Click here to read my full disclosure policy.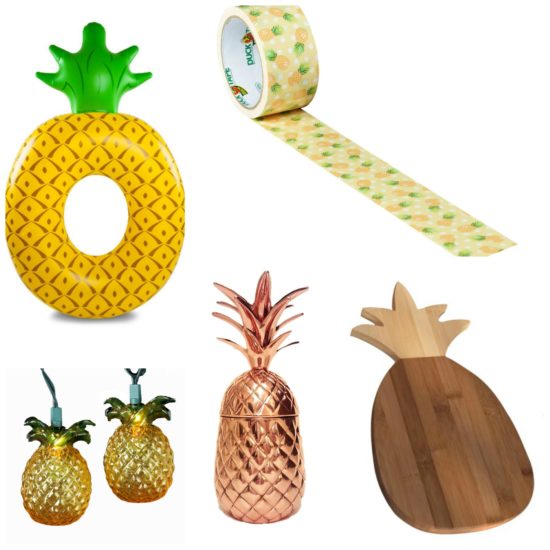 Pineapple Home Decor
First up are a few home decor finds. That pineapple mug would just look super cool on a shelf with some plants. Don'tcha think? And I think the pool float and lights would be great for my son and his fiancè.
Printed Duct Tape, Pineapple Delight
Pineapple Bamboo Cutting Board
100% Copper Pineapple Mug – (24 oz)
Glass-Look Pineapple Light Set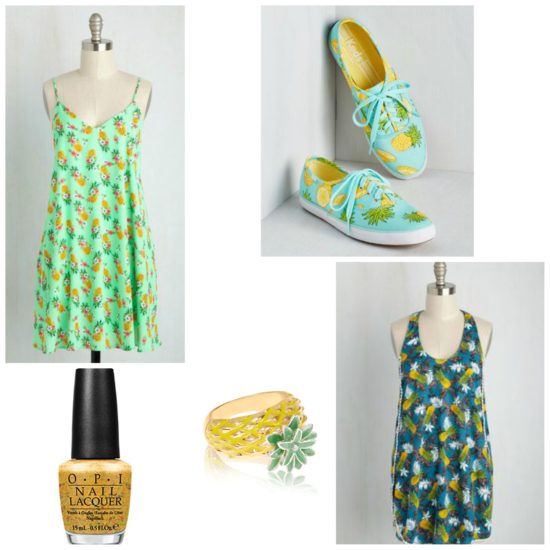 Pineapple Fashion 
Say what? I'm totally crazy about that nail polish and both of the tops. The shoes and ring are just the cherry pineapple on top. Everything looks so cool and casual. Where is my credit card?
OPI Nail Lacquer 
Fruits and Flatters Sneaker in Pineapple
On the Lush-Lush Dress in Pineapple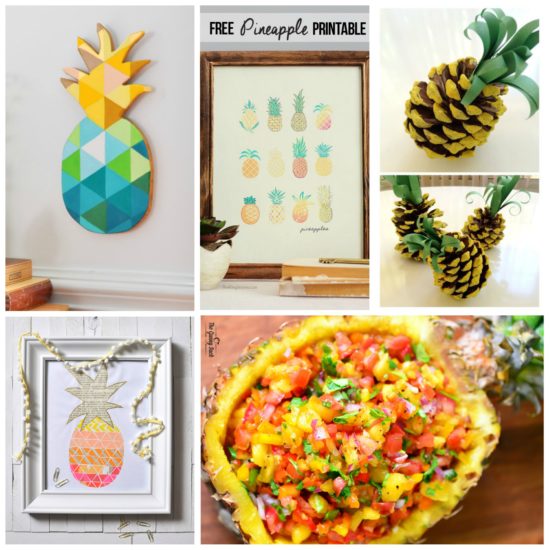 Pineapple Crafts to Make
Of course no round up around here is complete without some fun things to make. I mean, those pinecone pineapples? Come on! So cute.
DIY Painted Geometric Pineapple