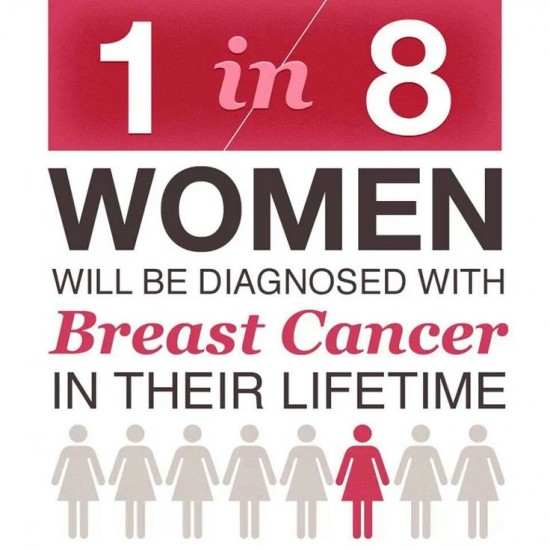 Well here we are, October, Breast Cancer Awareness Month and I'm still fighting the good fight.
I'm just waiting on the results of the Oncotype DX test to help determine if I need to go through chemo or not. Of course, I'm hoping for a big, fat NOT.
I want to tell all of you lovely ladies to be sure to get your mammograms and do your breast self exams. Don't do the BSE because you are "looking for something" but rather do it so that you know what YOUR breasts feel like.
We all have some bumps and weirdness going on deep in the breast tissue so knowing what yours feel like on a regular basis will help you know if something changes.
I've always been sort of lackadaisical about the BSE  but better about mammograms. I had a mammogram on June 5th. and It came back clear.
It was on the night of June 27th (yes, just a couple of weeks later) when I found the lump myself. The mammogram missed it because my breast tissue is too dense.
Even though I wasn't a gold stay BSEer I knew enough to know that the lump I felt wasn't typical for me. I found it on Friday evening and called my insurance company Monday morning.
And I am certain that I saved my own life. Or at the very least saved myself from even more surgeries and treatments.
So from me to you with a big pile of love, "Know your tatas!"