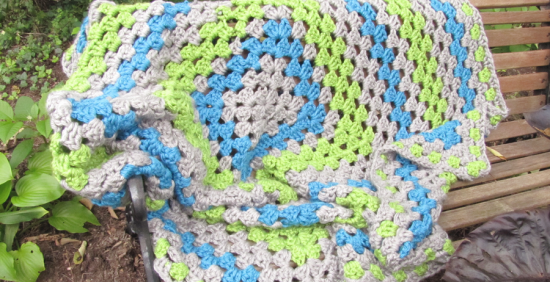 So yeah, I named this granny square afghan the "Chunky Granny". Because I amuse myself.
It happens when you work alone at home in your basement studio most days. Ha!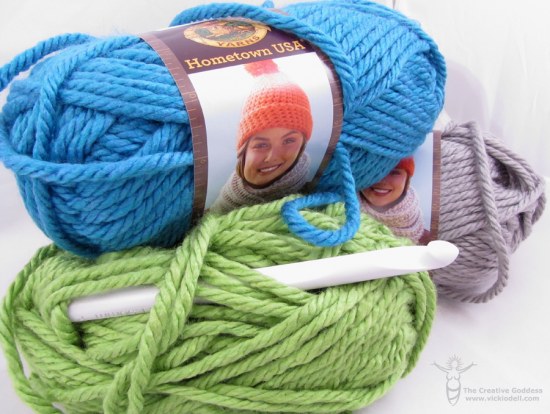 After my first surgery this summer the weather turned super cool and it was a great time to sit and crochet. That's about all I felt like doing for a few days anyway. So it all worked out.
Luckily I had gone to Jo-Ann's the week before surgery and stocked up on this gorgeous stuff.
Now, I'll admit that I'm no prodigy when it comes to crochet. I like the basics, and by basics, I mean I like projects where I don't have to count a gazillion stitches. After all, I don't have that kind of attention span. It has to be super easy and super fast for me to stick with it for any length of time.
And no major counting.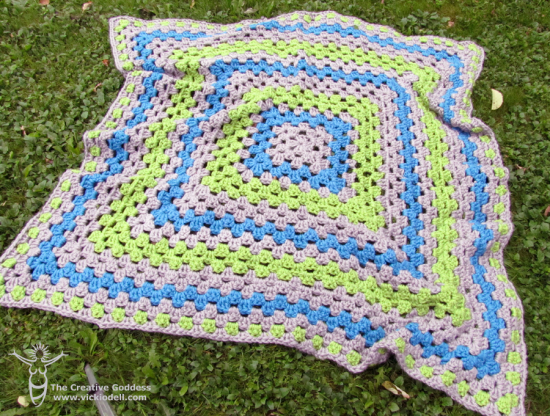 So a ginormous granny square was right up my alley.
I picked these Home Town USA yarns from Lion Brand just because I love the heft of the chunky fibers and the fabulous colors.
I used Dallas Grey, Detroit Blue and Key Lime along with a 11.50mm or "P" size crochet hook.
Let me tell you, this blanket is HEAVY!  Nice and toasty warm. It will keep somebody's toes warm this winter.
What is your favorite quiet craft to work on when you are feeling sickly?
If you need a reminder of how to make a granny square or you don't know how I would recommend the following videos. I watched them through once just to remind myself how to do it.
How to crochet: Granny Square, Lesson 1
How to crochet Granny Square Lesson 2