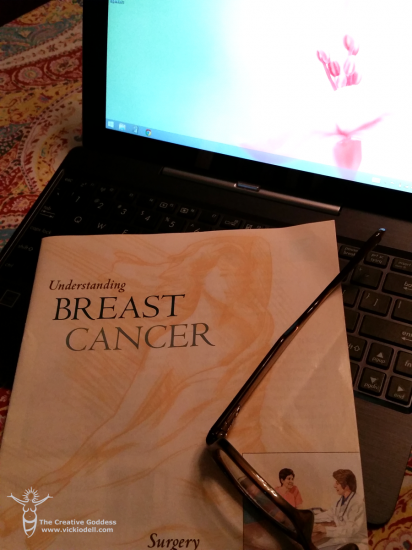 Stanley is a sneaky bastard.
First he hid from us on the mammogram and then he said he wasn't cancer when the doctor shoved a needle in him and told him to tell the truth.
Stanley lied.
Torture doesn't seem to phase him.
Stanley is cancer.
I received the diagnosis on Monday when the surgeon called to let me know about the pathology report from my lumpectomy. Not long after I published this post saying I was cancer free.
Life is funny like that.
Stanley is in for a rude awakening. Torture by needle is just the tip of the iceberg. We have evil plans for the little booger.
Don't worry, I'm in a good place and I'm in good hands.
So many lovely people have stepped forward to prop me up for a bit while I fight this. And I'm going to let them.
It takes a village to fight cancer.
I'm determined to not only survive it but also to find a way to THRIVE.
This is a life changing event but I know that I'm going to come out better than ever. I'm constantly amazed as I am able to see a little magic in the things that are happening around me. Little things coming together to make this bearable, hopeful and loving.
It might get a little quiet here now and then as I nap or read instead of make projects or spend time digging through the thrift store but I have no doubt that by Thanksgiving (maybe even Halloween) I'll be back to my old self again.
Only better.