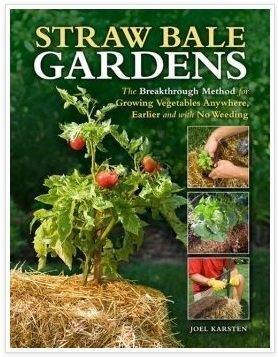 I had never heard of Straw Bale Gardening before January of this year. While I was sitting around recovering from treatment I came across a link and followed it right down the straw bale garden rabbit hole.
You know how that goes, right?
I liked what I found but I wanted more technical information. Most of links ended up at Straw Bale Gardens so I  bought the book (affiliate link) Straw Bale Gardens from amazon and read it cover to cover. I knew that if there was any way I could get a garden in this year this was going to be the only way it would happen with my limited energy. And I really, really wanted to have a garden this year.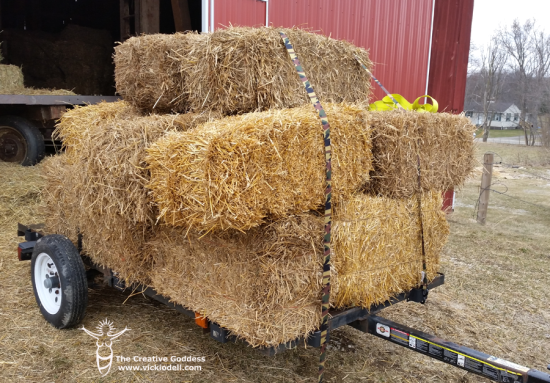 After all, I keep hearing that it is really important to eat well after a bout with cancer and there is no better way to know exactly what is in/on your food than to grow it yourself.
So the end of March I loaded up my little trailer with 16 bales of straw with the help of one of my sons.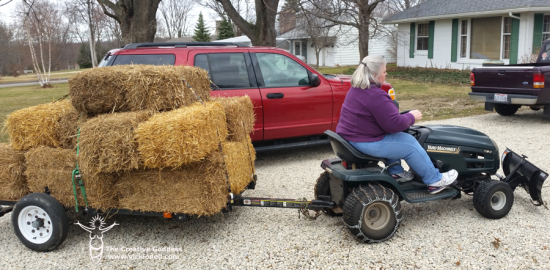 And I hauled it all to the back yard with my trusty little tractor. (The snow plow and chains are off now.)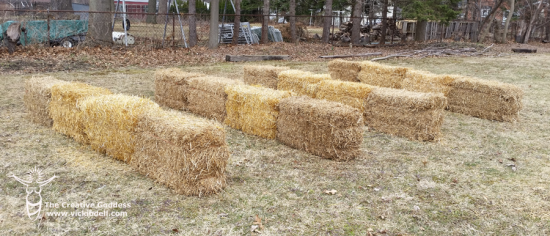 And set up four rows with four bales each.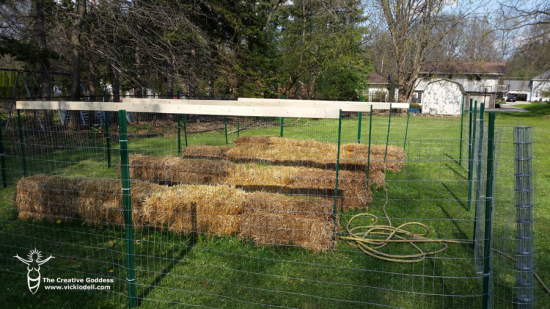 It wasn't until the beginning of May that I started conditioning the bales according to the book. I also got a couple of my boys help put the supports and the fencing in.
My middle son bought soaker hoses and a timer for me for Mother's Day and installed them last week. I think we've finally had out last frost and I'm looking forward to getting to the garden center to buy some plants.
I'll let you know how my adventures in straw bale gardens goes. It's not cheap to set up the first time. I have nearly $300 in it so far with all of the straw, support and fencing materials. But I will be able to use the supports and fencing for several years.
Have you tried a straw bale garden before? How did it work out for you?