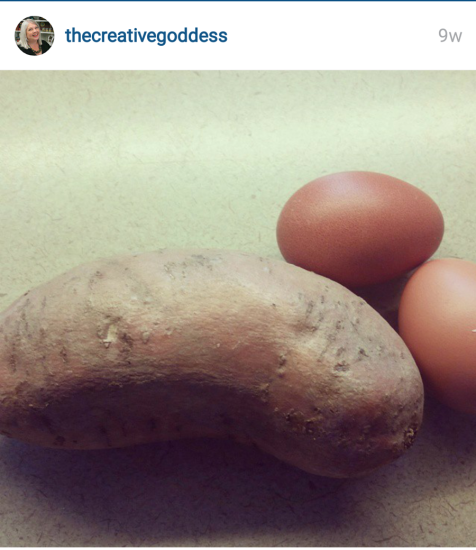 I've been playing around the past couple of months with super fast and easy meals. Things I can create when it's 2 o'clock and I STILL haven't had lunch. I'm trying hard to kick the habit of running out for fast food but by about 2pm I'm so hungry I could eat the wallpaper off the walls.
That is, if we still had wallpaper.
So I did a bit of experimenting and posted this dish on Instagram several weeks ago. I thought I'd share it here WITH the original instagram photos.
You'll need two eggs and a large sweet potato.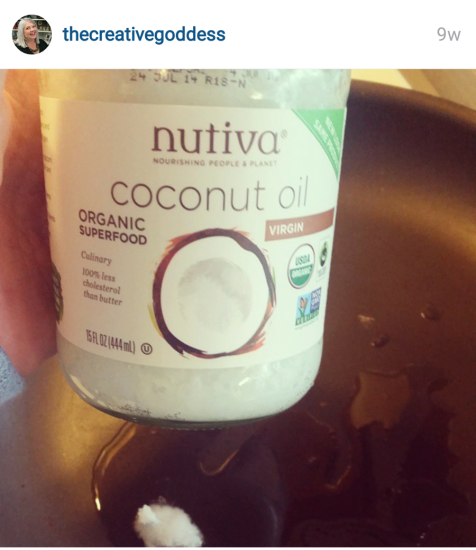 And a teaspoon of Nutiva Organic Coconut Oil melted in a skillet.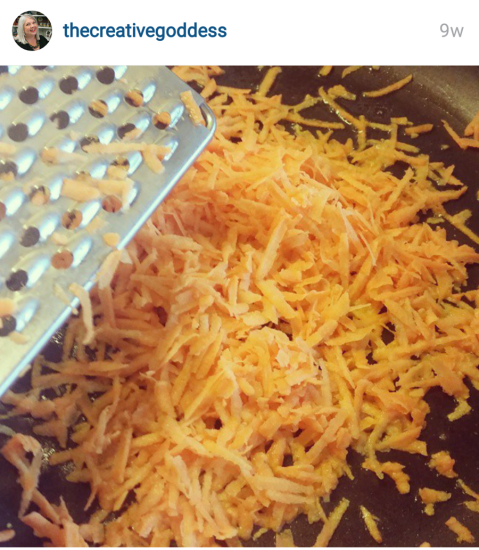 Wash, shred and peel the sweet potato right into the skillet.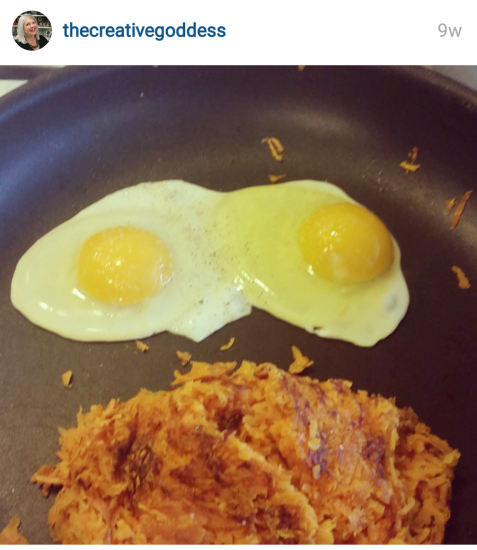 Fry it like you would regular potato hash browns and once it's brown on both sides and cooked through crack a couple of eggs.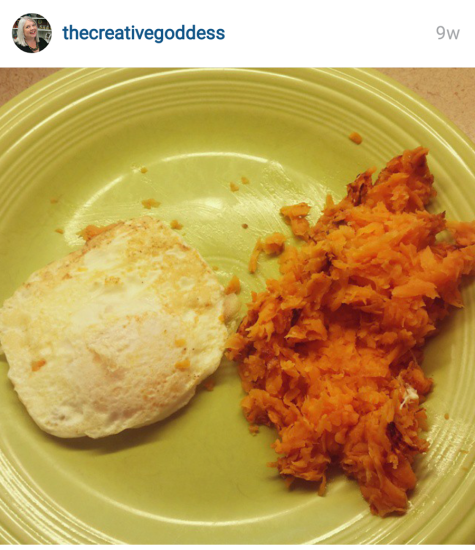 Split the sweet potato and add an egg for a delicious, quick lunch.
YUM!