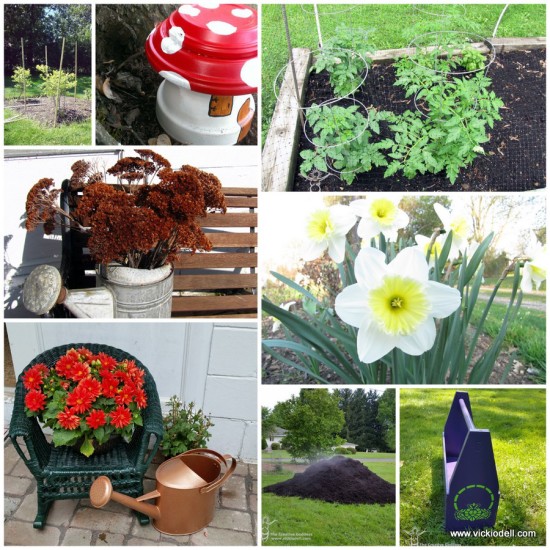 I simply cannot believe that it is November already. Where has this year gone?
Even with all of the medical stuff we have dealt with here (did I tell you that my husband has/had cancer too? He had surgery and he is doing great and is cancer free. But yeah, that was something.)
Anyway, I have been lacking motivation since somewhere in mid July. You know, about the time I found out I had breast cancer. It's been really hard to be motivated to keep up with my usual routines and I haven't even felt like being in my studio much. It's been emotionally, physically and spiritually exhausting.
It has helped tremendously that I got a lot of work helping a couple of manufacturers with their CHA booths the past couple of weeks and that kind of got me out of the slump I was in. Now I'm all ready to get back to work, play, life and get things accomplished.
Vicki got her verve back! 
To help me keep myself motivated – I still have radiation coming up and I hear that is a major energy suck so I'm going to be somewhat gentle with myself – and for a little moral support from YOU I'm going to share my November chores with you. That way you can all tap me on the shoulder and keep me focused.
Or you know, show up with a vacuum or a shovel and lend a hand. Ha!
Let's start inside:
IN
Clean oven
Clean and deodorize dish washer, fridge and garbage disposal
 Change over to winter bedding – wash and store summer bedding
Pull out winter clothes and coats
Change batteries in smoke detectors
Start a couple of pots of paperwhites
Paint and replace door leading from kitchen to garage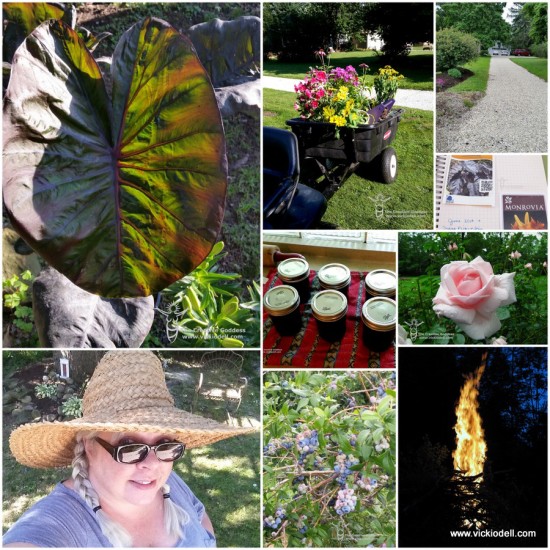 OUT
Clean windows and put storm windows in
Put away water hoses, turn of outside faucets
Bring tender plants inside or compost those that won't make it through the winter
Plant garlic – running late on this one
Turn compost pile
Mulch and protect roses
Battle the Henbit
Mulch and compost leaves until trees are bare
Clean up the lawnmowers and get the plow blade ready for the tractor
The weather is already turning colder here so those outside chores are going to have to get done super quick. The indoor ones I can do on bad weather days.
Some things I want to research on and plan out for spring are:
Repaint kitchen
Create a breakfast/coffee/tea bar
Paint over paneling in Living/Dining rooms
Refinish the enclosed front porch
Butterfly and bee flower beds
Master Gardener certification
Yeah, I know, it's a lot but I figure that if the radiation wears me out I can surf the web and get my plans sorted out for those projects. Besides, it will give me something fun (fun?) to look forward to in the spring.