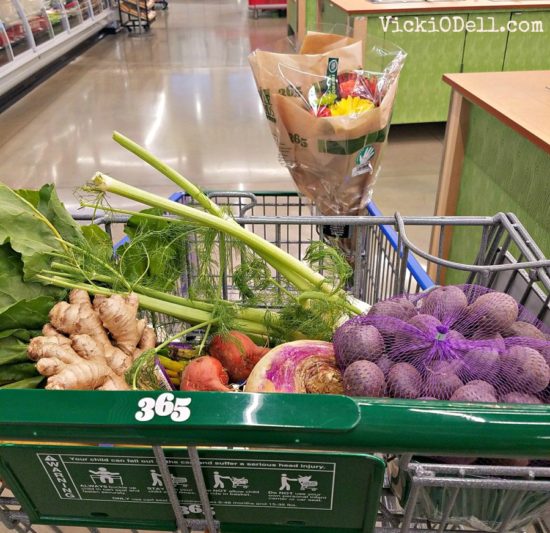 We are 2.5 years out in our empty nest journey and even though it was incredibly hard for me at first I'm slowly getting used to it being just the two of us for holidays. In fact, the kids have decided that family dinner once a week is too much and while I balked at the idea I've begun to love having Sundays where I don't spend the whole day cooking. I actually get a chance to relax a bit.
But back to Thanksgiving.
Last year I spent a whole day a couple of days before Thanksgiving outside blowing leaves – even way past dark – and ended up with pneumonia on Thanksgiving day. Warren made a delicious meal for us and we spent the day, just the two of us, watching movies while the kids all went off to their other families for the day. It wasn't what I wanted but it was a "jump in with both feet" kind of moment. A time to learn to enjoy the holidays with just the two of us. And it wasn't so bad. Except for the pneumonia part!
This year I'm healthy (and working on being even healthier) and making dinner for just the two of us. I started by making a stop at Whole Foods 365 for ingredients. I actually made up a new menu while I shopped!
You can do those kinds of things when you don't have kids in tow.
This is a sponsored post on behalf of Whole Foods 365. All thoughts and opinions are brutally honest and 100% my own. Click here to read my full disclosure policy.
I decided that instead of bread stuffing like I usually make I would make oven roasted vegetables. I figured it would have a whole lot more fiber and vitamins and lots less carbs. I also figured as I passed the beautiful ginger root that I'd season the vegetables with lots of yummy, fresh ginger. I included a sweet potato in with the vegetables too instead of making the candied version.
I started feeling healthier right there in the store! HA!
I made a much smaller turkey than usual and skipped the gravy with the mashed potatoes. I purchased a small can of crescent rolls rather than making dozens of rolls from scratch because I don't need that kind of temptation in my life. Ya know?
Even frozen I figured I'd never keep my hands off delicious handmade rolls. YUM!
I made ONE pumpkin pie and that was more than we really needed.
Don't forget the flowers! If you start feeling even a little blue they will perk you right up. And besides, you deserve a beautiful table setting.
Celebrating the holidays with just the two of us has taken some getting used to but it has it's perks too. Wanna eat early and then spend the rest of the day on the sofa watching Christmas movies? Go right ahead!
Dinner running late? So what!
While the first couple of holidays can be hard there are silver linings to be found. It just may take a bit to find them.