Whew! Its been super busy here in my little world. Quail and rabbits, dogs and cats, work, teaching, chores, travel. All of the things. I mean, I needed a break from spending so much time on-line and I'm kind of OK with it bit I've missed writing. I have found a calm centering to staying away from the web for a bit. I was able to get away from all of the chatter and competition that can happen with blogs and bloggers and and think about what I REALLY want to be spending my time on.
That brings us to the fluff butt above who came to live with us a couple of weeks ago. I've been so into crochet and other fiber arts since early this year that I decided to give spinning my own fiber a try.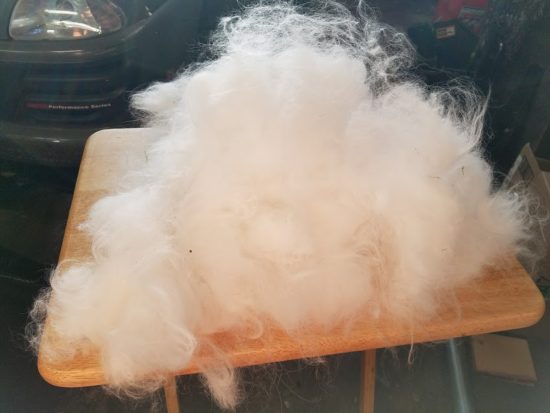 And that lead to a French Angora rabbit named Lily. She's six months old and one minute she is a sweet snuggle bug and the next she is trying to bite me. The mountain of fiber above is from our first grooming session.
I'm taking a spinning class at a local yarn shop in the next couple of weeks and I can't wait.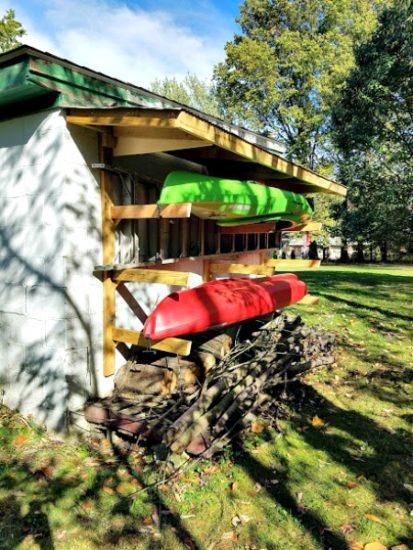 The quail have been moved into the garden shed for the winter and I've spent the past couple of evenings trying to clean up the yard and put all of the decor and tools away. Now that I've got the rabbit and quail in the garden shed space in there is limited.
Which is where this DIY Kayak Rack that my husband built for me comes in handy. Those kayaks take up a ton of room but now that they are stacked on the back of the shed it cleared a lot of space for my critters.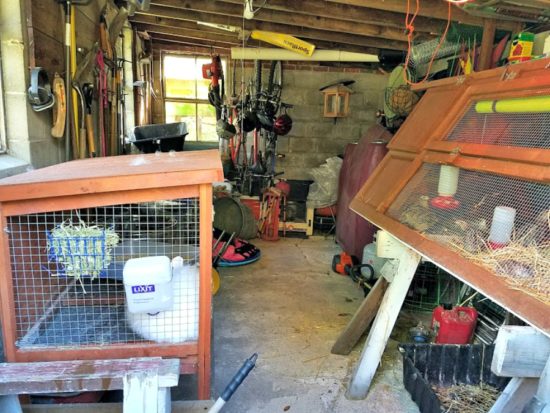 It's great to be able to go in the shed and tend my critters out of the wind and the rain. And now that I've been able to put a heat lamp on the quail I'm getting eggs again. Yahoo!
I'm loving my lady farmer life and can't wait to start spinning fiber soon. Angora slippers or mittens are probably first on my list. Something to keep me toasty warm.
Don't worry, I will post a pattern when I get there. 🙂