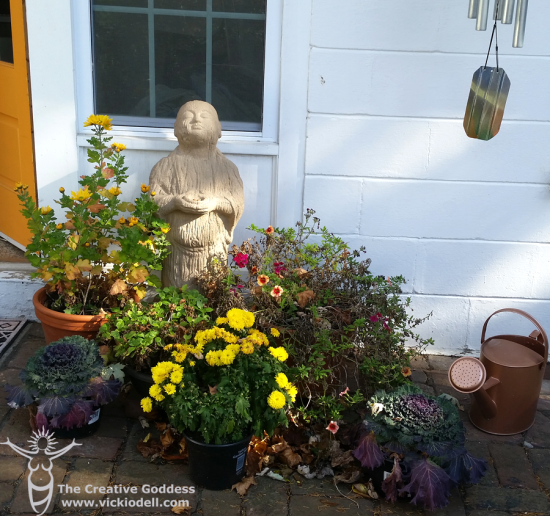 The entry to my home is kind of plain. The front porch has been enclosed to make a wonderful mud room entry but the front of the house is just kind of flat and plain. I like to dress the entry area up with potted plants and this is what it looked like late last fall. All of the plants on the ground around a little statue I found at Pier 1 on clearance.
It's OK but it looks like of messy. I can't blow the leaves out from around the plants without having them fly across the driveway. It's a hod podge but not in a nice way. I had in mind that I'd like to create a DIY plant display for potted plants but I wasn't sure how to make that happen.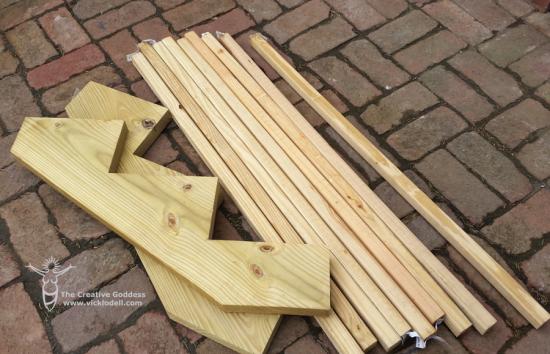 Then Warren and I were in Lowe's shopping for items for another project when I spied these stair stringers and 1″x 1″ deck rails and the gears started turning.
Of course I bought all of the supplies and they sat in the garage over the winter while I was fighting the breast cancer beast. But that is OK. Pressure treated wood needs a little time to age from what I hear.
That's my story and I'm sticking to it!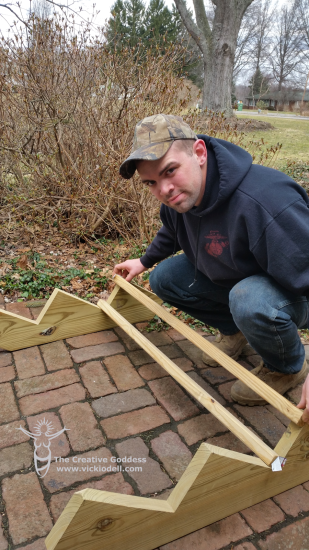 So this spring my own personal Marine showed up to help me put my stair stringer plant display together.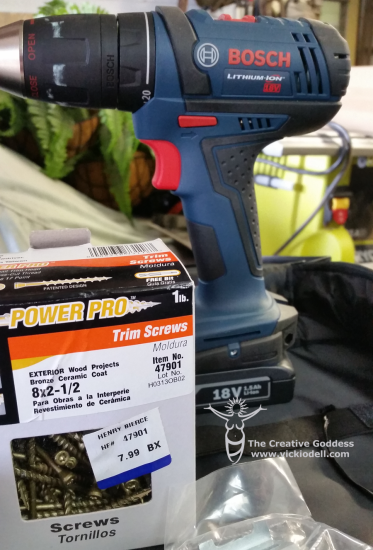 We used these Power Pro trim screws that are intended for exterior wood projects to hold the pieces together.
They require a special screwdriver bit but it is included in the box.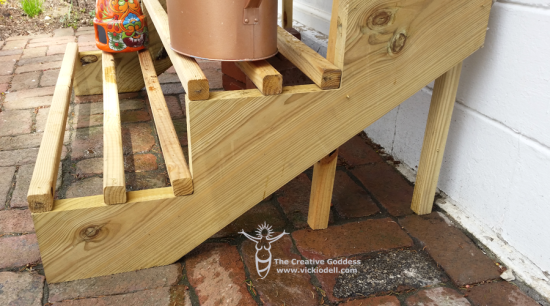 Much to my husbands disappointment I'm not a draw it out and follow a plan kind of gal.  We simply propped the stair stringers against a wall and laid out the banister rails the way we wanted, drilled pilot holes to keep the wood from splitting and then screwed everything together.
We measured the legs, cut the rails and screwed them to the inside of the plant stand for support.
It was easier than I imagined it would be.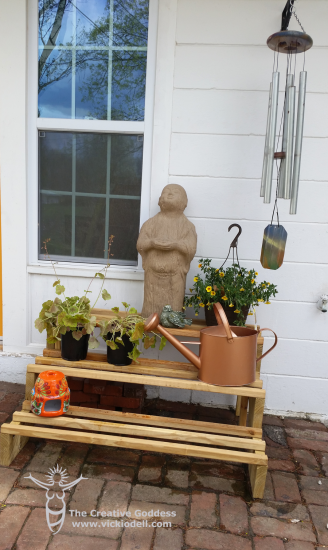 It's exactly what I had in mind. It should  last several years because the wood is all pressure treated and this area is somewhat protected.
Now all I have to do is fill it in with beautiful plants!