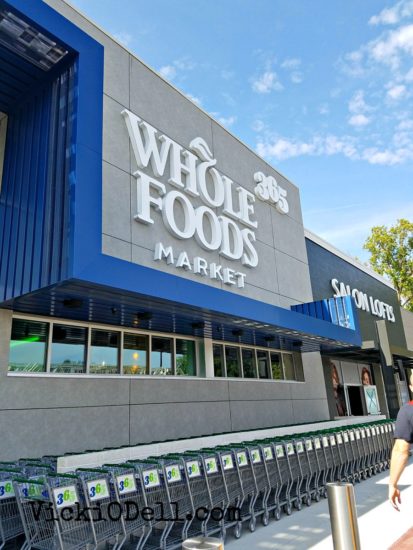 Today is the day! There has been gossip for a few years now about a Whole Foods moving into Akron but until this year that is about all it's been. Gossip.
This is a sponsored post on behalf of Whole Foods 365. All thoughts and opinions are brutally honest and 100% my own. Click here to read my full disclosure policy.
But the day is finally here. The new store actually opens today. Yippee! On Tuesday this week I got a private tour of the store and even a chance to sample some of the food they will carry.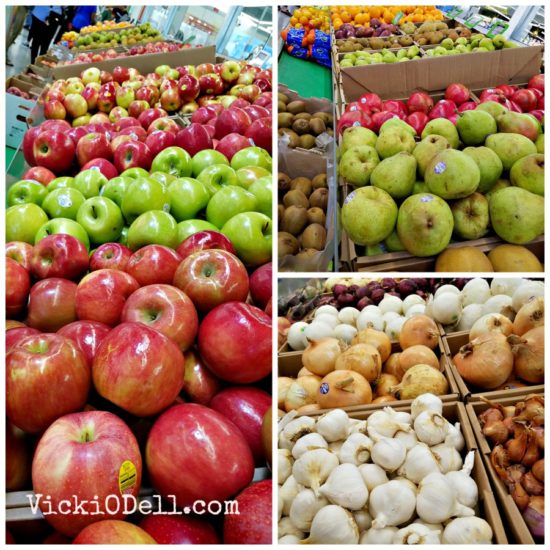 While all of the produce wasn't set in the store on Tuesday the products I saw looked fantastic! There was a wide variety and it all looked amazing.
What's the difference between a Whole Foods and Whole Foods 365? Well, the way I understood it, a Whole Foods 365 is smaller. Instead of carrying 95 types of olive oil like a Whole Foods store this store will have "only" about 30 types of olive oil.
So it's smaller AND they will still be hiring about 70 people in the area. 70 new jobs that are much needed in this area.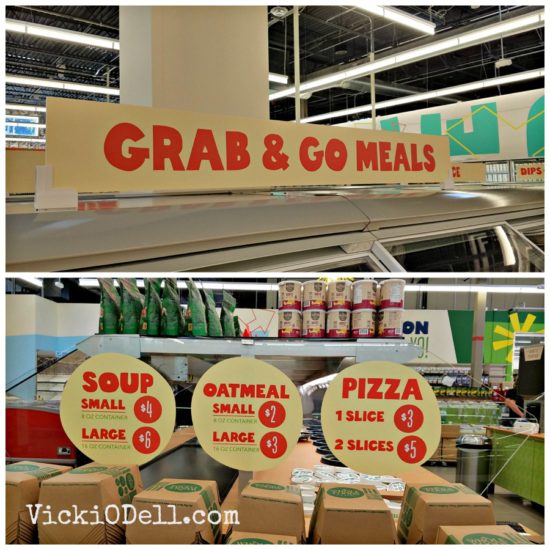 And HELLO busy midlifers. This Whole Foods 365 has awesome grab-and-go meals. This is the Soup, Oatmeal and Pizza bar.
On evenings when my husband is out of town I often have oatmeal for dinner. Especially if I'm dying to get back to a project I've been working on. And now? Now I don't even have to cook the dang oatmeal. What?!?!
Also, they have these little frozen dishes of mac and cheese, lasagna and other things to grab and heat up in the oven or microwave. I got to try a sample of the macaroni and cheese and it was TO DIE FOR. Mac and cheese is my go-to comfort food and I'm quite the connoisseur. I'm not lying when I say that it's better than Panera's. (Sorry Panera!)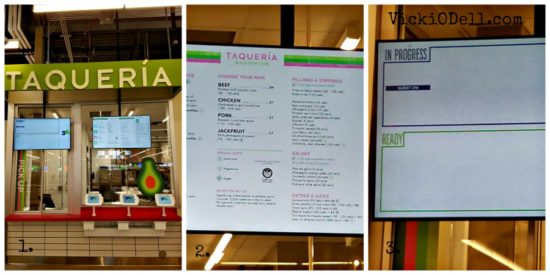 I'm gonna stop gushing here in a minute but I have to tell you this Taqueria may be my new home away from home.
You walk up to the little pads shown above in panel #1 and place your order. There is also a large digital menu to ponder over if there is a line to order. THEN. THEN you can watch the other digital screen as your order moves from "In Progress" to "Ready". Walk around the corner, pick it up, and head off on your merry way.
They also have a wine kiosk that helps you choose food to go with your wine or wine to go with your food. I'm not a big wine drinker but I can see how that would help a person in a hurry pick up just the right thing to go with dinner.
I wonder what wine pairs well with mac and cheese?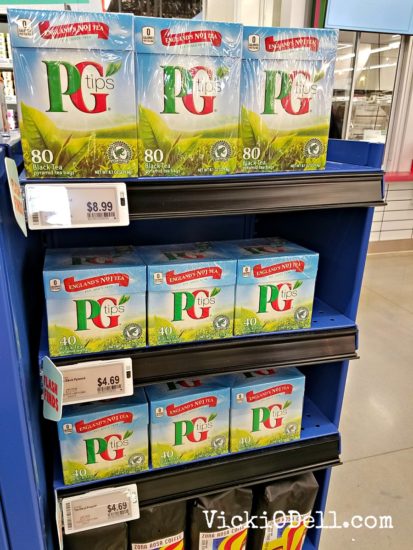 So what are the pros and cons of the new Whole Foods 365?
Pros
jobs – though I'm not sure what they pay
high quality food that protects the animals we consume
Lots of locally produced items on the shelves
I saw things here I haven't seen in any other grocery store. Period.
Within walking distance of a few neighborhoods
On a personal note, it's right near one of the City of Akron Recreation Centers where I teach art classes. That makes it easier for me to eat healthy on the run.
Cons
The Flash Finds – (shown with the PG Tips above) My favorite tea – it's like a treasure hunt, these Flash Finds. One day it may be there and the next day NOPE. Which makes it kind of fun but also a drag if you didn't pick up enough in the first place. For PG Tips that is a good price BTW.
It's a little "flashy" if you've shopped the healthy food stores in the area you've probably gotten used to a "farmer's market" feel. This store is super bright and super high tech. Farmer's Market of the future?
The fresh baked goods are somewhat limited but there are so many local bakeries in the area – maybe that's a good thing. Then again – maybe it felt limited because the store wasn't open yet.
That parking lot. Sheesh! But maybe once the store is there a bit things will settle down.
So on the whole (hehe WHOLE) I liked the store and I have high hopes for the business and the area it is in. Some of the local healthier food stores have some competition so that might raise the bar all the way around.
Whole Foods 365 has invited me to create two recipes in the coming months using food I buy at the local store so be sure to keep your eye peeled for those. 
More Info –
The 30,000-square-foot store at 1745 W. Market St. will feature products free of artificial flavors, colors, sweeteners, preservatives and hydrogenated fats. The store will feature an array of organic products, GAP 5 Step Animal Welfare-rated meat, which works to promote animal welfare friendly farming. The store also will offer sustainable seafood, fresh grab-and-go items and products tailored for individuals with special diets.
Akron's Whole Foods Market also will include a coffee bar by Akron's Artisan Coffee as part of Whole Foods' Friends of 365 program, which collaborates with small, local, independent businesses that "bring their special mojo to our 365 stores," the website states.