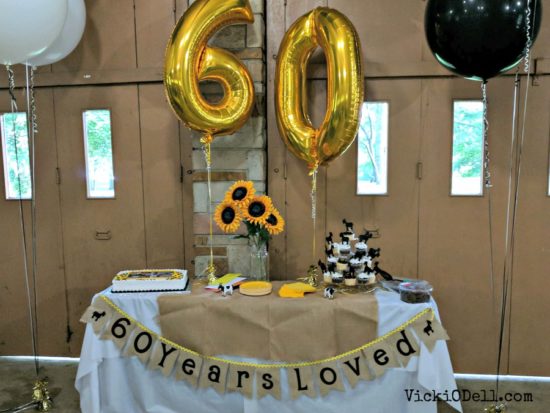 How to Plan a Successful Surprise Party
I did it! I did it! I surprised one of the smartest people I've ever met – my husband.
Yes, I am quite pleased with myself and I thought I'd share how I pulled off the biggest surprise party I've ever planned.
This post may contain affiliate links for your convenience. If you purchase an item after clicking a link I may make a teeny tiny commission at no extra cost to you.  Click here to read my full disclosure policy.
The ruse actually started over a year ago when I mentioned that I thought it would be fun, now that the kids are adults, if we planned an annual family chili cook-off for the fall.
I've always been big on creating traditions for our family. Being a blended family having our own traditions, I think, was part of the glue that held us together. Friday night pizza and movie nights when the kids were all at this house and a few others were important to me. And, I hope, to all of them too.
It was something to look forward to and all our own.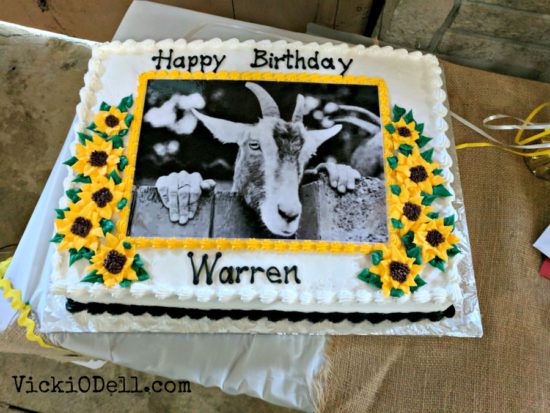 So my latest grand idea was to start an annual chili cook-off.
And then something clicked.
I realized that Warren had a BIG birthday coming up in FEBRUARY. Yeah, a whole five months away!
I knew that I'd never be able to pull off a surprise party near his birthday because he would expect it from me.
He'd fight me every step of the way too because the big 6-0 is not a birthday he's looking forward to. Actually, he never looks forward to his birthday. What's up with THAT?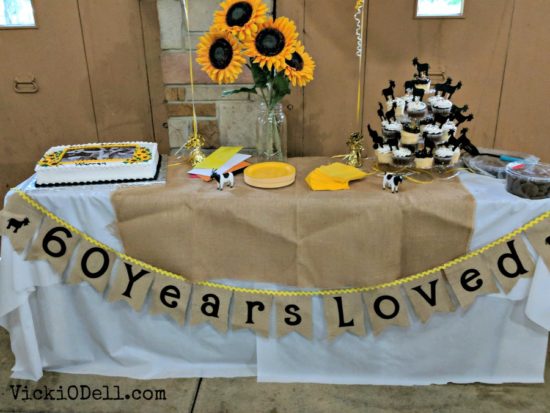 So being the kind of woman who thinks it's better to ask for forgiveness than permission I decided to meld the first annual chili cook-off with his 60th birthday.
It was a huge success and while he had the feeling I was up to something he could never quite figure out what it was.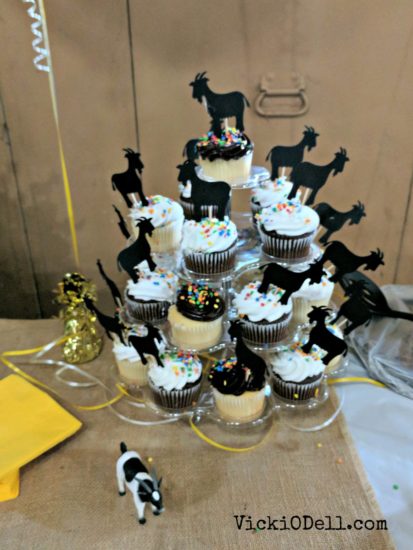 Decorations made with:
Cricut Explore Air Wireless Cutting Machine
Animal Kingdom Cricut Cartridge
Cricut Cartridge Fontastic Fonts
How to Plan a Successful Surprise Party
Plan early. A year early isn't too early. Even if you just create the general idea it's a step in the right direction.
Involve the whole family, providing they can keep a secret, but maybe wait until a month or so before sharing so that it's less likely the secret will slip.
Plan a diversion like a camping trip, chili cook-off, or other such way to keep the person occupied with something else. A little slight of hand, if you will.
Have the other people involved help with food and decor. If you are a control freak this will be hard but by having other people involved it lessens the likely hood that you'll be caught with some kind of decoration or other thing that will ruin the surprise.
Plan your decorating out in advance. The people at Party City nearby were AWESOME helping me with last minute balloons. I am the QUEEN of procrastination and I didn't even think about balloons until the week of the party. YIKES!
Visit local bakeries over time and bring home a tasty treat now and then so you can see what kind of work they do. I got his cake from Linda's Kitchen here in town. We don't buy treats there often but the few we have purchased have been delicious!
Use conversations with your birthday guy or gal to help you with the them or decoration ideas. We had this conversation about an art biz we want to own when we retire. Since I'm already The Creative Goddess I thought we might call our collaboration The Goddess and the Goat. I've taken to calling him my old goat now and then and that's how the whole Old Goat theme came about.
Keep it simple. The idea is to celebrate someone important in your life and to spend time with family and friends. We had our party at Wingfoot Lake State Park in one of the pavilions. It doesn't need to be the Ritz. Just some place family and friends can gather and enjoy an evening. I didn't even have to clean house! (Boy, that would have given it all away!)
Keep it small, the more people that know the more likely it is that someone will slip.
Just relax and have fun. At a certain point the momentum will take over and you've just got to roll with whatever happens. If you are calm and relaxed everyone else will be too.