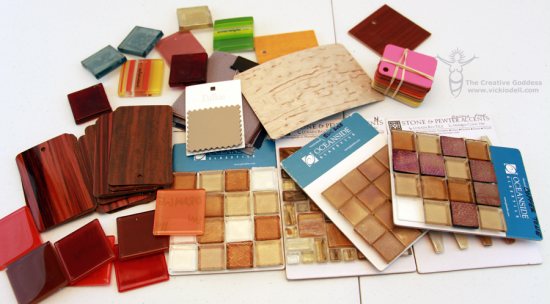 Zero Landfill
I had been hearing about Zero Landfill for a couple of years and found that there were events in Cleveland and Akron. I kept missing the event dates due to family or business commitments but I finally go to attend the even here in Akron, OH last Saturday. And boy, I was not disappointed!
What is Zero Landfill? 
Zero Landfill is an upcycling program that is held seasonally (In our area it is spring and fall) that offers expired interior design and architectural design samples to area artists and art teachers keeping millions of pounds of waste out of landfills.
And here is a list of items you might find at an event.
Carpet Tiles and Books
Paint Decks and Laminate Chips
Upholstery Swatches and Memos
Vinyl and Rubber Flooring Samples
Brick, Tile and Stone Samples
Wallcovering Books and Memos
Glass and Metal Samples
Three Ring Binders
Paper Sample Books
Stock Photo Books
Mat board and Foam Core
My Zero Landfill Haul
In my photo above you can see that I found some colorful glass tiles and lots of little sample chips. I'm crazy about the bright colors and wood grain.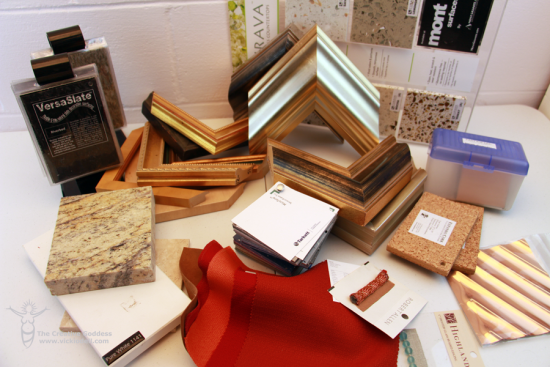 Fancy picture frame corners and thick countertop samples – a studio like mine can't have too many heat resistant surfaces for soldering or even hot glue guns.
There is some trim and upholstery fabric samples. Those two things holding the VersaSlate not only have great samples in them but the holders themselves would be great to display small pieces of art.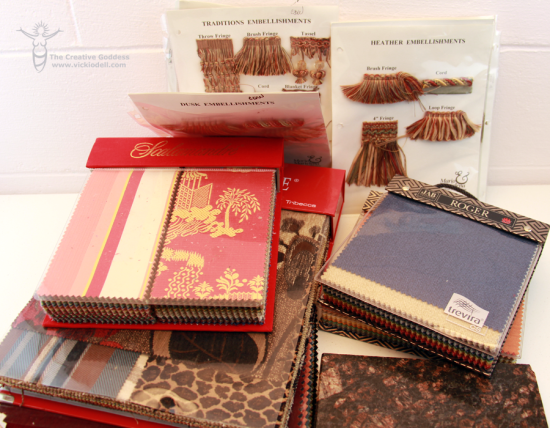 Lots more fabric samples along with some trim and another thick piece of countertop material. Granite I think.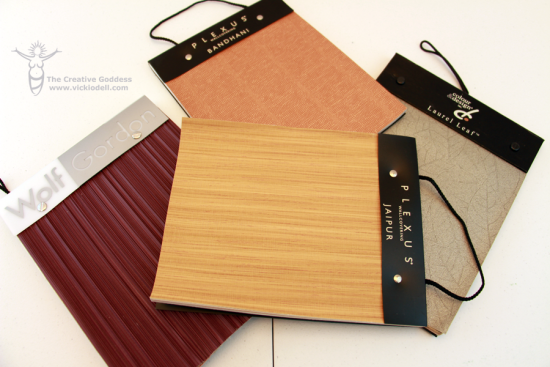 And wallpaper sample books.
I went into the Zero Landfill on Saturday thinking I wanted fabric that could be dyed or used in mixed media or mixed media jewelry pieces. I did pick up two kinds of fabric on rolls that I didn't photograph.  I was also looking for anything wood or leather. What I found was so much more. Heavy duty heat resistant surfaces, grass cloth like wall paper samples, trims and colorful samples in colors I never expected along with a couple of cool display pieces.
To find out if there is a Zero Landfill project near you visit this page.
Tell me, what types of interior design or architectural samples would YOU look for?
My big question now is – should I go again this Saturday?