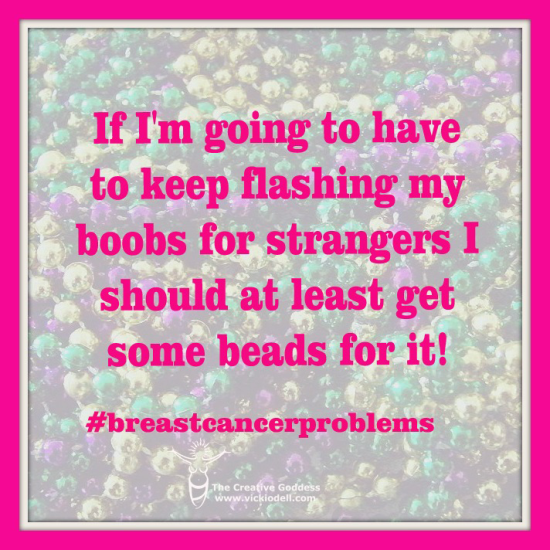 Breast cancer is a funny thing.
Not "Haha" funny but weird funny.
You'll be tooling along doing OK and then you will have an appointment with someone new that just doesn't sit well with you.
Maybe it's you, maybe it's them, or maybe you are just tired of the whole damn thing.
You may decide that you have had enough of your boobs being examined by strangers.
At first, you can laugh it off and create silly little memes like the one I created above.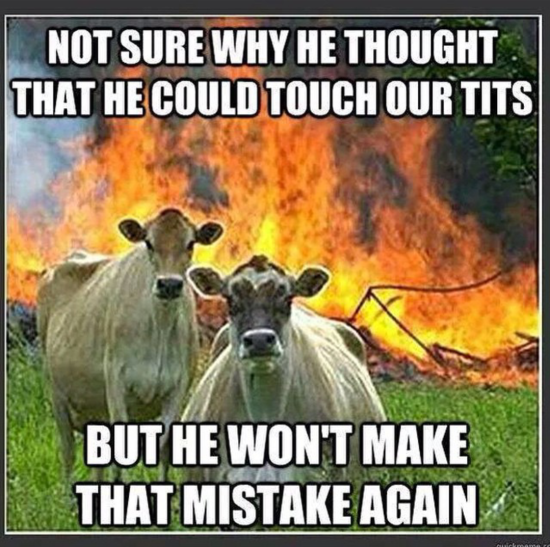 But it won't be long before you might be feeling a little more strongly about it.
This is how I felt last week. Enough already!
It came to a head last Wednesday when I had to go in for a CAT scan that would determine how I need to be positioned during the radiation treatments.
Try totally topless and on my stomach with a hard bar pushing into my sternum. UGH!
I had a good cry when I got home and Warren took me out for dinner. And I still had another appointment scheduled for Friday. Boo!
Finally, I looked at my calendar and realized that I have NO appointments this week. NONE!
A whole week to work on my work and be unmolested.
Some people dream of vacations in tropical locals.
I only dream of 1 week of not having to flash my boobs at a stranger.
I'm a happy camper! 🙂