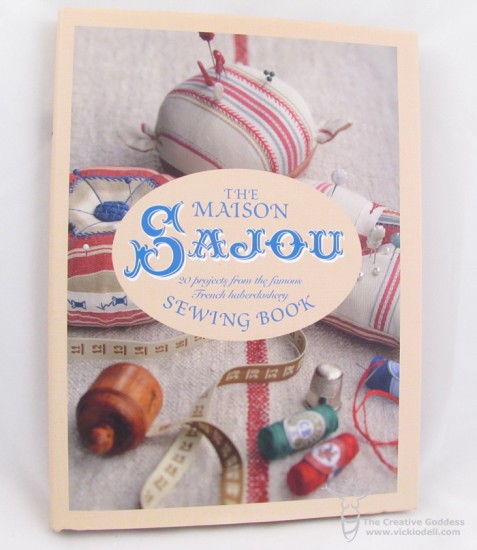 The Maison Sajou Sewing Book – 20 Projects from the Famous French Haberdashery by Lucinda Ganderton
If you want to get my attention you might offer me a book that combines history and far off places. Make it a book that combines those two things along with creating and I'm sold!
The story behind this book captured my imagination right away. A long gone French brand that sold the finest sewing supplies is relaunched and inspires the projects in this book. Projects that use traditional  techniques in a modern way. Projects for today based on sources of inspiration from the past.
Monograms, flowers, embroidery, and sewing all worked into projects that add a little luxury to our lives.
The drawn threadwork reminds me of a young woman I knew when I lived in Germany. She made the most beautiful drawn threadwork pieces.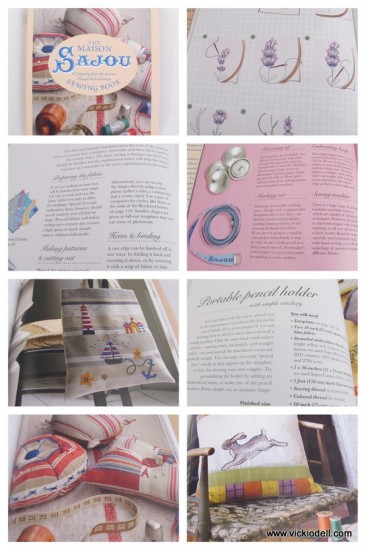 From the back of the book:
For many years a byword for pretty and refined French taste, the esteemed haberdashery Maison Sajou supplies the most discerning home sewers with their linens, embroidery, silks, and patterns, as well as a mouthwatering selection of sewing equipment, from embroidery scissors to needles, thimbles, and thread cards. The Maison Sajou Sewing Book brings that sophisticated sensibity to twenty beautiful projects. Bedlinen, tablecloths, cushions, and smaller but equally gorgeous accessories such as book covers and lavender hearts, all acquire French style with simple but lovely embroidery, neatly stitched monograms, and some all-but-forgotten (but easily learned) techniques, such as drawn threadwork.
Here are some details about the book:
Hard Cover
192 Pages
MSRP $30.00 USD
Contents include:
The Story of Sajou
The Sajou Sewing book
Tecnniques
Projects
Templates
Glossary
The Maison Sajou Sewing Book by Lucinda Ganderton  is available from the amazon.com widget below for $23.13.
This is an affiliate link and purchases made by clicking on this link may result in my being compensated by amazon.com.