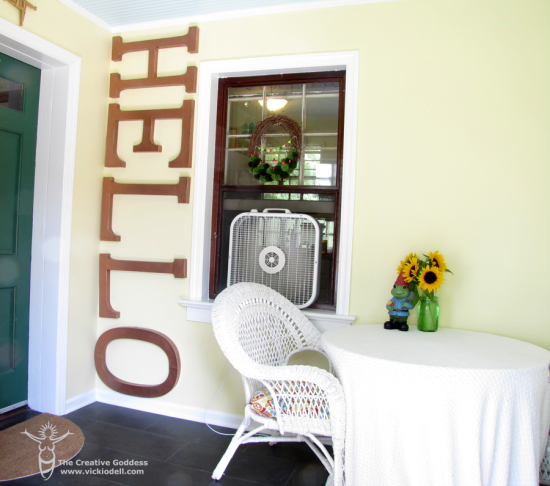 I think this wins the prize for the easiest project I made for my porch makeover.
Also, it might get the prize for the blog post most likely to cause and ear worm.
"Hello, is it me your looking for?" and that whole Lionel Richie
song keeps getting stuck in my head.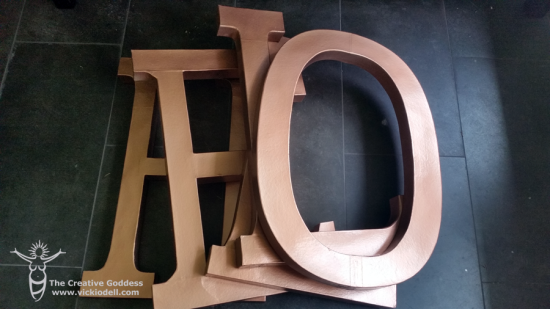 I purchased the letters from my local craft store. I had to go to two stores to get the letters I needed but it was totally worth it.
Because, hey, MORE craft stores!
I laid them all out and then gave them several light coats of chalk board spray paint from Krylon. I used it as the base because it has a little thicker finish with a bit of texture and I was hoping to tame some of the rough edges of the paper mache. Also, because I have loads of it on hand.
Turns out it gave me a very good base for the Super Maxx Copper. The metallic finishes tend to want to run or drip a bit easier than the other finishes but the bit of texture in the chalk board paint helped me paint all of the letters pretty quickly with several coats with no runs or drips.
I hung them on the wall with Command Adhesive Strips.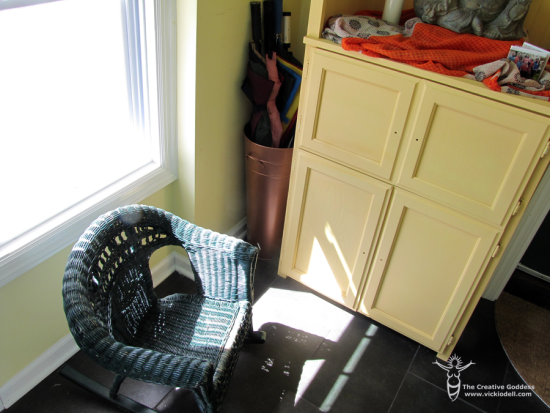 Copper seems to be the metal finish I'm going for here on the porch.
I repainted my umbrella stand from two years ago to give it a different look.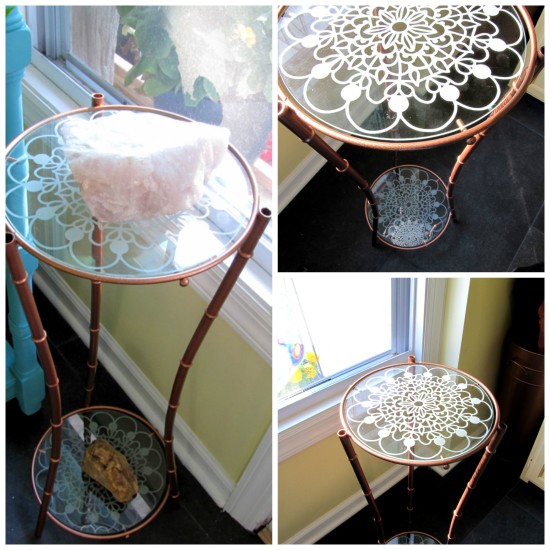 And you might remember the plant stand I painted from the 127 Yard Sale just a few weeks ago.
I think my next touch of copper with be a few of the plant pots
on the shelf in the corner. Just to bring the color to that side of the room.
What metal finishes do you use in your decorating?