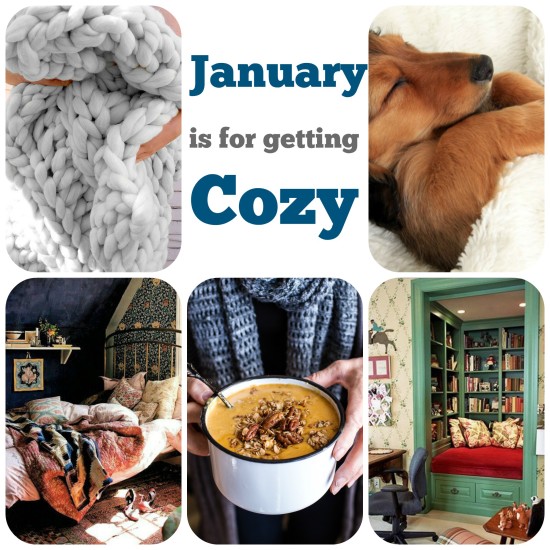 It will come as no surprise that I'm going to take that "One Little Word" concept and twist it around to make it my own. I mean, it's a wonderful idea and all but I can't stick with one word for the whole year when there are so many words out there. So many words to explore. Know what I mean?
So I'm going to choose one little word for each month and concentrate on that one word for a full month. What does that mean exactly? Heck if I know, I'm winging it here. But I think that it will be very fulfilling and allow me (and YOU) to explore more of the things we love about a creative life in a deeper and more meaningful way.
For January I chose the word COZY. Because, hey, I live in North East Ohio and while this winter has been on the mild side the weather is usually pretty darn wicked.
I recently read The Norwegian Secret to Enjoying a Long Winter on Fast Company and one of the quotes I love is that "There is no bad weather, only bad clothing".  I also love their approach to enjoying the winter without all of the seasonal depression we talk about here in the cold, dark parts of the US.
And this:
Norwegians also have a word, koselig, that means a sense of coziness. It's like the best parts of Christmas, without all the stress. People light candles, light fires, drink warm beverages, and sit under fuzzy blankets. There's a community aspect to it too; it's not just an excuse to sit on the couch watching Netflix. Leibowitz reports that Tromsø had plenty of festivals and community activities creating the sense that everyone was in it together.
It really is a good read, be sure to check it out.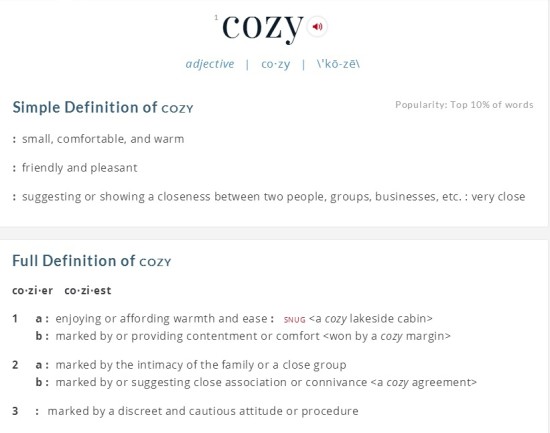 Here is what I'm planning to explore during my month of COZY.
Making pillows out of vintage fur coats I drug home – provided the fur is in good condition
Finish a couple of books I've been longing to get through.
Discover a new favorite soup recipe or two
Start on Valentine's Day gifts for my girlfriends & family
Bake a loaf or two of bread
Teach my kids how to make homemade pizza crust
Rearrange the living room
Explore more weaving
Make some new jewelry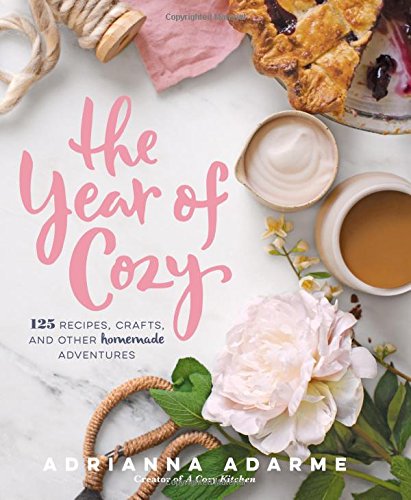 I got this book The Year of Cozy for Christmas and it is my main source of inspiration for January.
How do you define cozy? How will you make your life more cozy during the month of January? 
Top Photo:
This time: