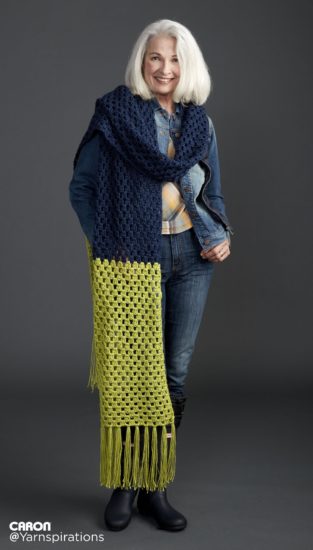 I wrote a couple of weeks ago about my first super scarf here. I gave it away as a birthday gift and then decided that I NEEDED one of my own.
(By the way, the recipient loved it.)
So, ya know, I just made another.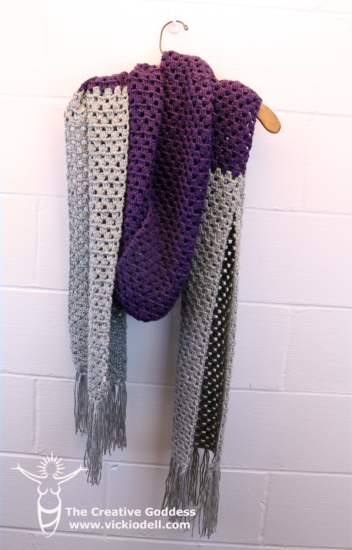 This time I went out and purchased yarn as I didn't have enough of anything to create a whole scarf. Though now that I think about it it might look super cool with lots of different kinds of yarn too. Maybe that will be my next one?
Again, this worked up super fast and easy. This yarn is heavier than the bamboo that I used last time and it's like wearing a BLANKET. So cozy and warm.