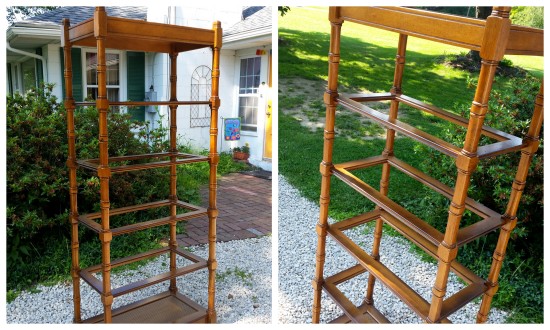 1980's Shelf Makeover with Krylon Chalky Finish
I have a friend who recently closed her art gallery. I was bummed for her but at the same time kind of glad I could snag this shelf. (Don't hate me for that, OK?) In my mind I saw it on my made over front porch holding lots of plants. You see, I LOVE house plants but my little house doesn't get a lot of light so plants don't do well. I thought that I could get my plant fix by putting this on the front porch thinking that the glass shelves and wall of windows would allow all of the plants to get plenty of sunshine.
The only problem is that the shelf was pretty dated.
It's solid and sturdy but very '80's looking.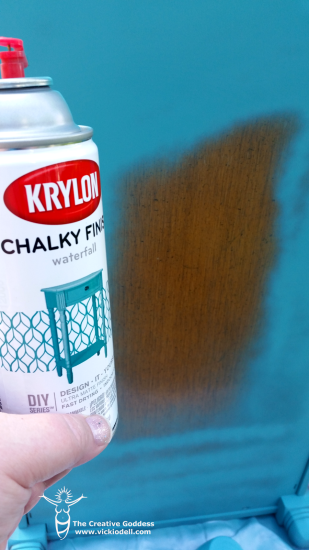 Luckily, I had a few cans of Krylon's Chalky Finish paint on hand from a project I had done for them.
I LOVE this Waterfall color so much I could eat it. 
Gorgeous!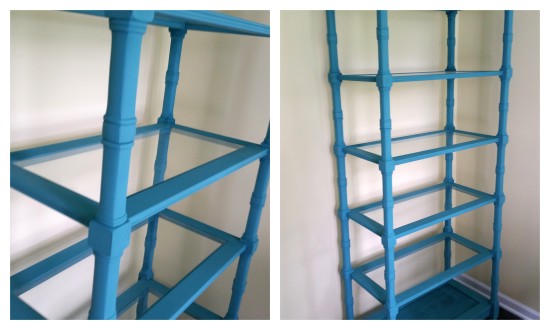 Pow!
It covered the shelf like a champ and gave it a whole new vibe.
It certainly adds some brightness to the pale yellow of the walls.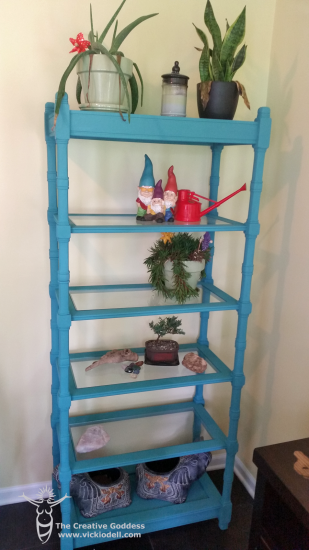 This isn't my final styling but just to give an idea of what it looks like with things on it.
Now I get to go buy some new plants! Yay!
Do you have lots of house plants? Which are your favorite?