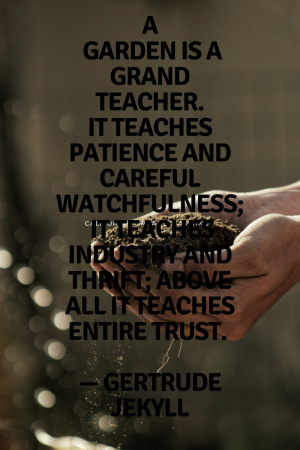 Gardening: My Eyes Are Bigger Than My Wallet
I managed to finagle a wee budget for the yard and gardens this year from the mister. Even though we need a new furnace, windows, and a plethora of other things for our home I knew that I MUST make some progress in the yard this year or I might just give up on it entirely and move into a condo. I feel like I've just been maintaining the basics and not making any real progress the past several years.
I felt like I could do just about everything I wanted with the $1,000.00budget I had.
Um. Nope. Plants and materials are EXPENSIVE!
Big, Bigger, Biggest
Also, it seems that as my budget grew so did my dreams for my gardens. I've spent the budget and there is so much I still want to do.
And yet…
See that land-locked pond/water feature up there? Yeah, that wasn't even on my list for this year but I've been watching them online and know a good price when I see it. $75 bucks for the lower part, the waterfall, pump, liner and filter. Seriously. Crazy good price.
I pot those flowers inside it last night when were were supposed to get severe thunderstorms. They are for yet ANOTHER project.
Now I "just" have to dig a hole, do some MORE landscaping, carry rocks from half a dozen flower beds and get the whole thing set up.
Did I mention it was a crazy good price?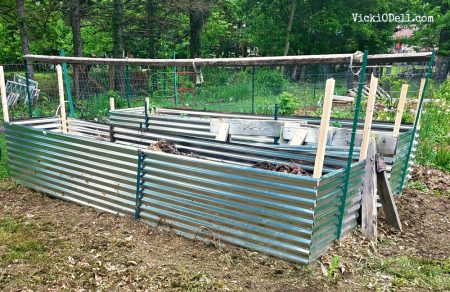 What Have I Accomplished in the Gardens?
I got two raised beds in and cleaned up the garden in the process. All of the straw I used last year in the straw bale garden is in these two beds. So dark and heavy so as to be half straw and half soil.  These two beds alone weren't cheap (who knew galvanized metal was so expensive?) and eventually I'll add three more.
They are 3 FEET TALL! My back is already thanking me.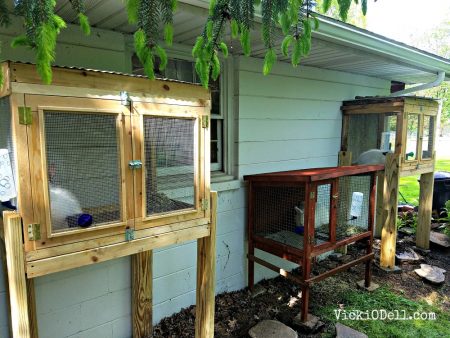 The rabbits have been moved to a much cooler summer home. They are housed beside the garage where they get less of the blowing rain and are shaded by a GIANT pine tree. They can't talk but I think that if they could they would be singing my praises about now.
I mean, SOMEONE should be. Ha!
I added 2 x 6″ legs to the two end cages that are 3 feet off the ground because I was worried about some critter coming along to hassle them. When they were in the shed for the winter they weren't nearly so high up.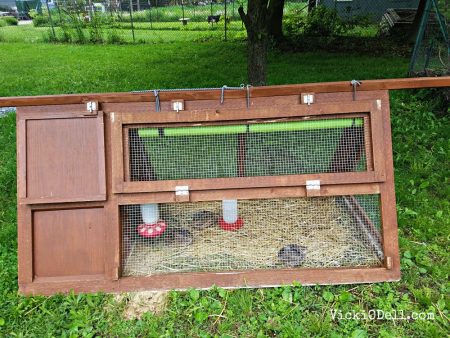 The quail also got to move back outside. I'm down to five hens now and one of the ladies hurt her foot in the move. I've kept a close eye on her and she seems to get better every day. I have them under the pear tree where they get plenty of shade and a little protection from rain. Again, I'm thinking they are pretty happy.
Wait, There's More
I'll write another post sharing the plants I purchased because that is honestly where the bulk of the budget went. Filling in big holes in the flower beds was right at the top of my list.
And of course I had to create a new one while I was out there.
I've been spending 3-4 hours a day (sometimes as much as 7 or 8 hours) outside. Raking, mowing, weed wacking, forking wood chips, moving rocks and digging holes for trees. It's been a TON of work. Work that makes me super happy!
The stinky part is that I've actually GAINED a few pounds but I'm telling myself it's muscle. That's my story and I'm sticking to it.