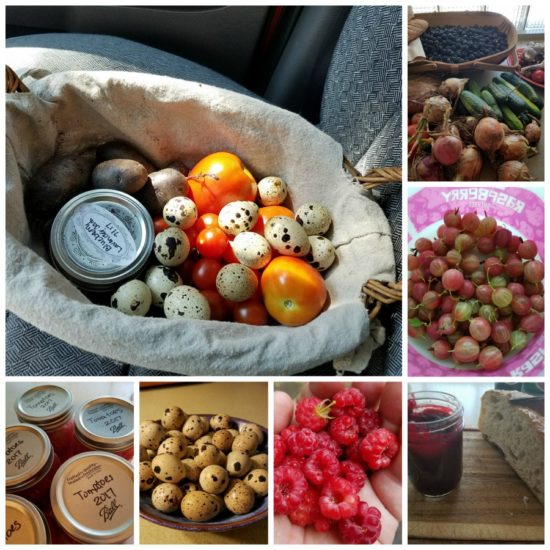 As we get older time seems to fly by. Faster and faster each year. There is a scientific explanation about the years we have lived accumulating and making each day seem to go by faster. Just Google it.
I can tell ya though. If you aren't careful one day blends into the next, into the next and then into the next. None of them seeming special in any way. Just time passing.
But if you are careful and make each day count – try to slow down enough to really savor the moments and the small things that bring you joy – time seems to slow down. Just a teeny tiny bit.
I got to thinking about what stands out to me from this summer and I thought I'd share a bit of it with you.
I spent quite a lot of time planting good food – and eating it.
The tomatoes did well
The quail gave me delicious eggs
I got my first gooseberries and raspberries from the bushes I planted last year
I made blackberry jam and ate it on fresh bread
I made a tomato and blueberry galette – so simple, so tasty
I grew beans for drying for the first time along with broccoli, blue potatoes and cauliflower – the first did great but not so much the other two
My flower beds did well and looked great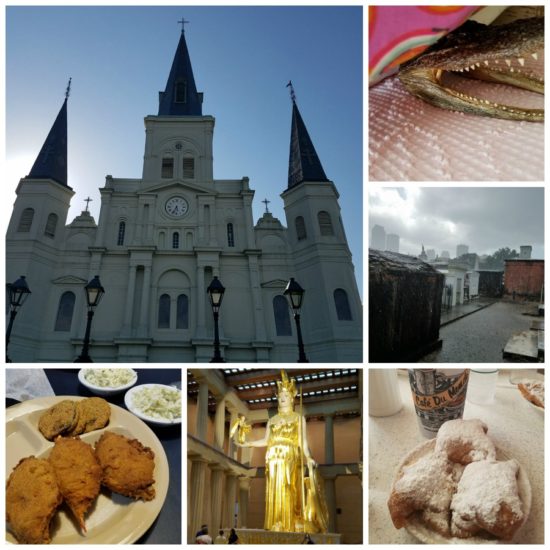 We went to New Orleans
Ate delicious seafood and beignets
Saw the Parthenon in Tennessee on the way down
Took a dinner cruise on the Ohio River for our anniversary on the way home
Went on a tour of Cemetery Number One during a tropical storm – I gave up on even pretending to try and keep dry and started stomping around in the mud puddles like the child I am
I secretly brought home a taxidermy alligator head and hid it under my husband's pillow
I got to spend some time in NOLA with my youngest son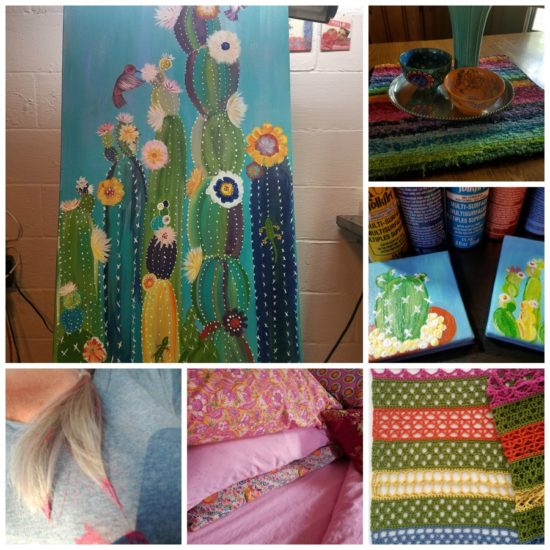 I decided to give acrylic painting a go and found I really like it
I over-dyed my sheets a crazy pink
I also accidentally dipped my braid in pink paint
I continued on my crochet bender
And I finished my first locker hooking project
Man, I didn't realize what a great summer it was until I went back through pictures. I'm so lucky and so very thankful that even though some difficult things happened that there was so much to enjoy.
So tell me, what memories are you planning to make for fall?