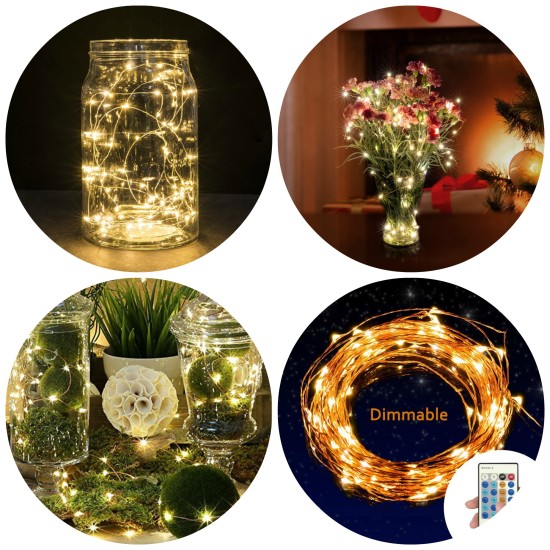 I'm one of those sappy people that gets all teary eyed when I talk about home. Ask me about the kind of home I want to create for my family now that the kids have moved on. Ask me why it's still important to me to have a place for my kids to return to that is safe, warm and accepting. Just make sure to have a tissue handy because it gets to me every time.
It is something that has always been super important to me. I'm not sure if it was my childhood (ding, ding, ding!) or just some inborn need to have a place for my family but I put TONS of energy into creating a space where my family and friends can come and just be "as they are" at the moment. Crying and upset? Let's put the kettle on and talk over tea. Happy and excited? Let's make cupcakes and plan a celebration.
Don't get me wrong, I don't nail it 100% of the time but it is something I work for because it's important to me.
String Lights
Above are a few quick and easy ways to use string lights in a small way in your home decor but you can also drape them over the canopy on a bed, behind sheer curtains, on a wall, across the ceiling and just about anywhere else. I love the newer teeny tiny fairy lights. They are simply magical.
Here are links to the products above (contains affiliate links):
7ft 20 LEDS Warm white Starry Lights Fairy Lights Copper LED Lights Strings AA Battery Powered Ultra Thin String Wire

Throw Pillows, Rugs and Blankets
It's winter and getting cozy means it is time to pile on the fabrics and pillows. Add extra layers of rugs to the floors to keep your feet warm and pile the sofa and chairs with pillows and blankets so you can cozy up with a good book or movie.
Here are some great DIYs –
 
Decor that is Meaningful
I have a house full of things that belonged to my fraternal grandmother and my mother-in-law. Things that were in their homes that they treasured. We also have quite a number of things that I have made or DIYed. Those are important to me as well because I created them with my own two little hands. I love being able to have items in my home that are not only useful and loved, but hold some deep meaning as well.
What makes your home cozy?